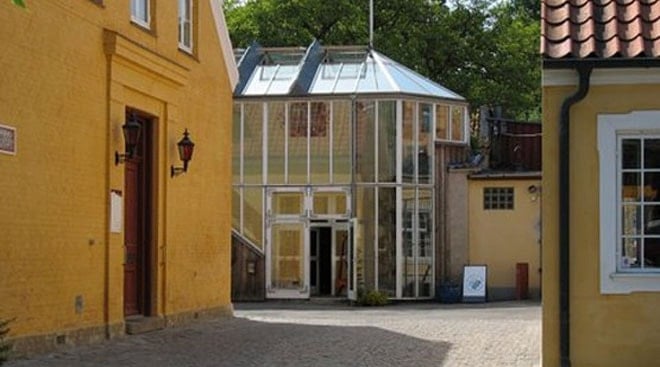 The Organic Inspiration House
The Organic Inspiration House in Copenhagen is the dream-come-through of the three initiators. Their vision was to show how it is possible to build and live without abusing the natural resources.

From the beginning the aim of The Organic Inspiration House has been to create enthusiasm and provoke reflection and practical re-making. The original idea was to make a building - following organic and sustainable principles - that could be perceived as a living organism.

The building was finished in 2000. The ground floor is a theatre workshop, but the first floor has from the start been used for demonstrations, activities and meetings.

For inspiration

The house does not demonstrate a complete organic solution for building but functions as a source of inspiration in a broader sense.

The first impression that meets you is the sound of purling water from the five meters tall Japanese water staircase. Then you register the characteristic sent of wood, plants, earth, and clay. This is the direct consequence of the choice of materials and the biological cleaning of air and water.

On your way through the building you meet works in wood and clay - beautifully made, good craftsmanship, energy glass, natural ventilation and insulation materials, composting toilets, earth bed and root zone purification plant for cleaning the indoor air, recycling water system, masonry stove, solar panels and much more.