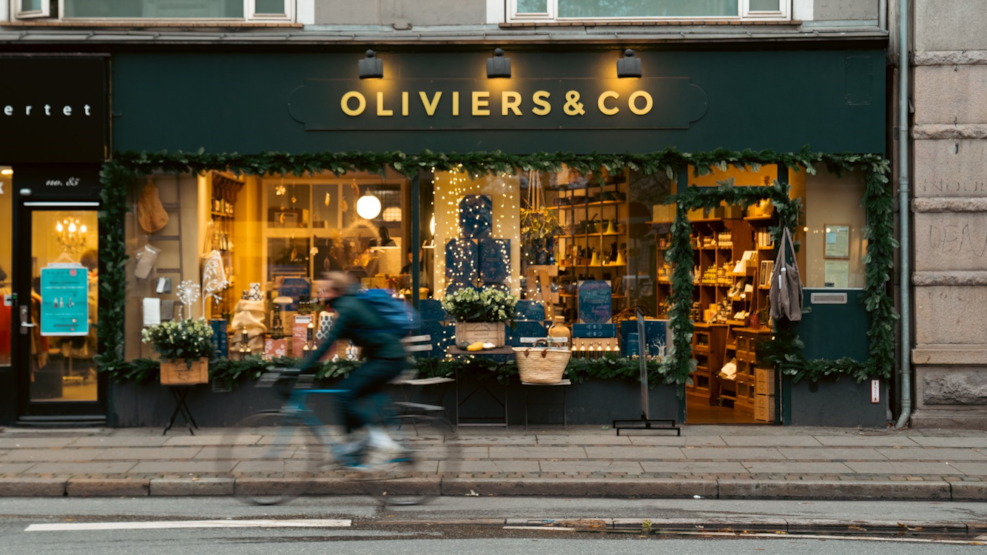 Oliviers & Co
Savour the finest Mediterranean delicacies in Frederiksberg's specialist store, where you can find cold-pressed extra virgin olive and truffle oils, vinegars, and many others. 
Oliviers & Co is a French food company that has taken root in Frederiksberg, surrounded by cafes, bars and restaurants. The shop itself has a wide selection of goods from the Mediterranean, many of which are among the best in the world.  
Oliviers & Co specialises in oils and vinegars, as well as a large selection of other delicacies. Of course, you are invited to sample these treats by the friendly, passionate and knowledgeable staff. Their prime focus is that you come home with just the right thing for your taste buds and your kitchen. 
The philosophy behind this store is that knowledge is key, so you are encouraged to find out all about the different kinds of extra virgin olive oils, oils pressed with organic fruits and herbs, or velvety balsamic vinegars, as well as how to choose the right one for your culinary needs.  
Ecology is paramount to the team at Oliviers & Co. Every product has been carefully selected with a focus on quality, taste and 100% traceability. Alongside the wealth of oils and vinegars, you will find gluten-free pasta, delicious jams and chocolate, vanilla from Mette Ravn, alcohol-free bubbles from Kunstbryggeriet Far & Søn and eco-textiles from The Organic Company. 
Its excellent webshop has a huge amount of tips, tricks and recipes to inspire you, but nothing beats stepping inside and trying out all this delicious fare before you buy. And you're always welcome.