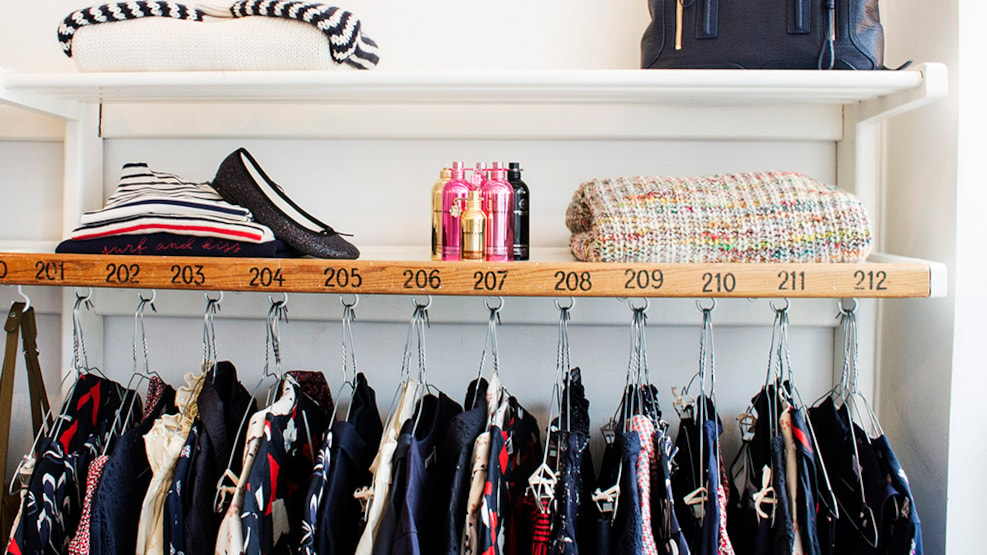 nué
nué is a clothing store with its own fashion brand "nué notes", that emanates functional femininity. Step inside for a curated collection of exclusive women's clothing and a personalised shopping experience.
Curated by fashion lovers  
nué first opened its doors in 2007 on Gammel Kongevej in "well to do" Frederiksberg. The petite boutique with its pitch-black façade is all about exclusivity and the personal shopping experience. The two owners, Anne-Dorthe and Katrine, handpick all the items creating a mix of soft femininity and functional, stylish yet comfortable clothing.
Despite its limited size, the shop offers everything from clothes to shoes and beauty products. You can get dressed from head to toe no matter if you're going for exclusive items or stylish everyday outfits. 
Who are the designers?
nué sells several Danish brands such as nué notes, Anni Lu, Lovechild 1979, Saks Potts and Sophie Bille Brahe. You can also find other carefully selected international brands that also fulfil the store's understated, luxury vibe including Marni, zimmerli, Steamery, and Proenza Schouler among others. Since the early days nué has grown and opened another larger store, called another nué, on Krystalgade 3 in the centre of Copenhagen should you wish to venture further into town for a wider choice.