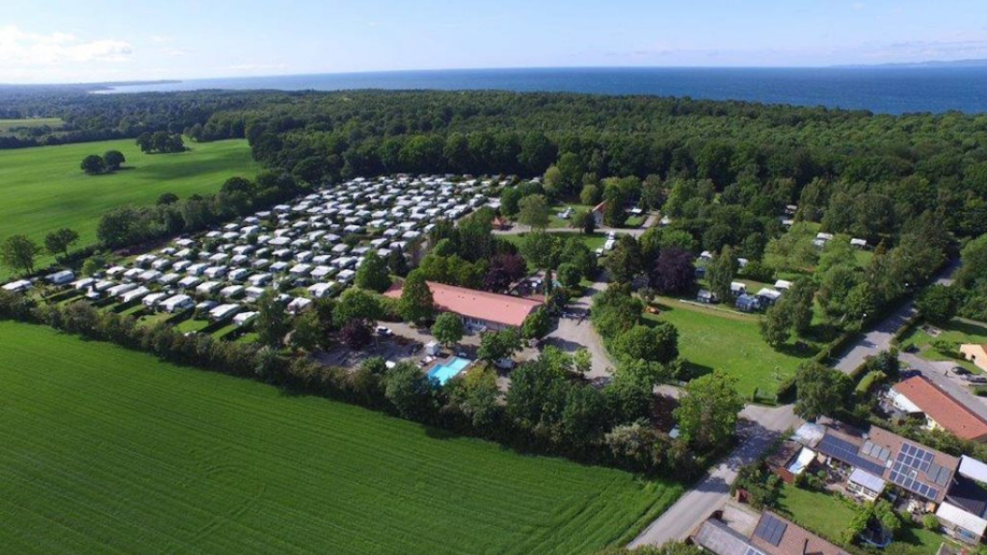 North Zealands Holiday park and Camping
The campsite has 360 good sheltered units.
The area was formerly a plant nursery, and remnants of the past live on today in the form of many beautiful trees and shrubs - not least our great Rhododendrons.
 
We have a small pool with a kiddie pool attached. The pool area is open from 15 June to 30 August - or longer if the weather permits.
 
The playground is divided into various age-specific areas with lots of challenges for the children. In addition, we have a large 70 sqm. bouncy area and a large area with a playground and space for free play.
A miniature golf course is also available.
 
You can easily risk being woken in the morning by the rich birdlife in and around the square or see deer roaming freely in the fields.
 
The site's three facility buildings have showers, family and disabled-friendly rooms, toilets, kitchens, a nursery, laundry and an outdoor kitchen area with dining space and - as well as an area for cleaning fish for anglers. Tables and benches have been set up by the lake so that you can enjoy your lunch in beautiful lakeside surroundings.
 
Dogs are welcome at the site, and a walk in the orchard is pure paradise for both owner and dog. At the site, dogs are kept on a leash, but the whole orchard is an area where dogs can roam freely, so be sure to have a snack ready for your dog so it will follow you back home again.