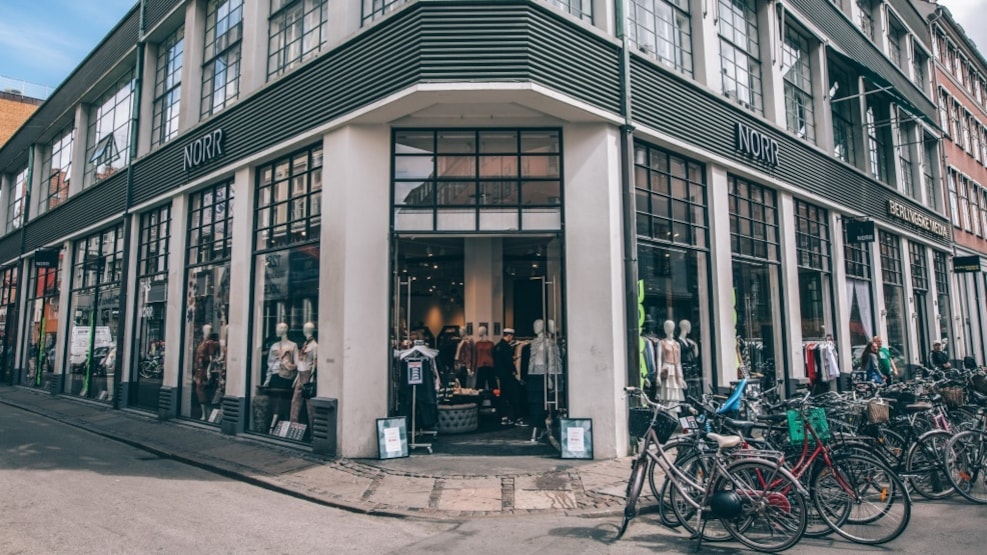 NORR
Stimulate all your shopping desires at once.
NORR is a big lifestyle store on a corner of Pilestræde – side street to Copenhagen's main shopping lane, Strøget. Pilestræde offers both high-end brands, smaller specialised shops and popular cafés.
In NORR, you can treat yourself all the way from the inside out. With clothing for both women and men, shoes, accessories, wellness and beauty products, they pretty much have all you need. If you want a break from your shopping spree, you can just slip right in to NORR's own café to re-energise.
Many of the brands represented in NORR are Danish brands such as Birgitte Herskind, Oh! By Kopenhagen Fur, Markberg, Sissel Edelbo and Neo Noir. Most of the brands fit in a mid-budget category, and the large selection offers something for everyone. The NORR universe encourages people to play with their individual style, whether you're into dramatic flower prints or small, funky details.