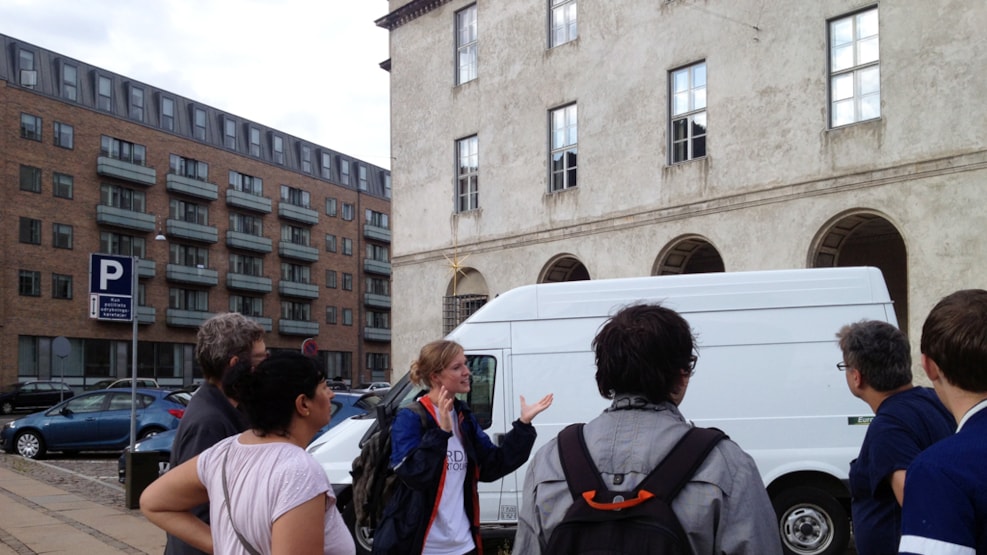 Nordic Noir Tours
Follow in the footsteps of Sarah Lund, Birgitte Nyborg, or Saga Norén from the popular crime TV series The Killing, Borgen, and The Bridge around Copenhagen with Nordic Noir Tours.
Discover the dark side of Copenhagen and the film locations used in The Killing, Borgen, and The Bridge. Hear stories about the TV series and explore some hidden and interesting spots in the Danish capital.
Private tours
Please note that there are no open tours anymore. We only run private walking tours. You can choose between "Borgen" or "The Killing/ The Bridge & other Scandidramas". The tours can be conducted in English or French and last about an hour and a half to two hours.
Each tour costs DKK 800 for 1-2 persons. For 3 people, the price is 250 per person and for 4+ groups, the price is DKK 200 per person.
Tours can be conducted any time of the week and at weekends. Remember to book well in advance.
Private tours can also be customized to your wishes. It is possible to make a combination tour of different series and adjust the length of the tour. You can also go for the full Nordic Noir tour and see the places connected to The Killing, Borgen, and The Bridge.
You can even include a drink or lunch – perhaps you can sit at the same spot Sarah Lund shared a meal with Troels Hartmann. Prices depend on your group size and tour length. Please contact Nordic Noir Tours for more information.
The tours take place no matter what the weather conditions are, as long as it is safe to be outside. You could say that a grey sky and rain even adds to the Nordic Noir experience.
Get The Bridge bag
If you are a real Scandicrime fan, get The Bridge bag to prove it! Nordic Noir Tours bag costs DKK 250. Your guide usually brings a couple, but to be sure to get one it is best to order it before the tour.