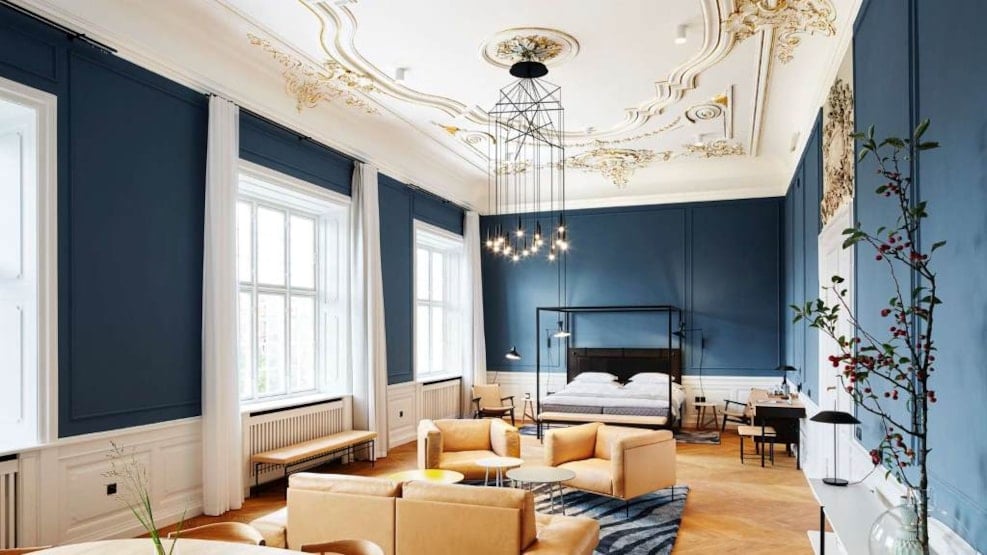 Green Experience
Nobis Hotel
The Royal Danish Academy of Music is now an elegant luxury five star hotel in Copenhagen.
Near Copenhagen Central Station and a two minute walk from Tivoli Gardens lies the luxurious Nobis Hotel. Now a five star hotel with 80 rooms, a fitness and wellness area and a Scandinavian based quality restaurant, the 1903 building was once home to the Royal Danish Academy of Music.
All in all Nobis is an elegant and modern hotel with charm, quality and good service. Beautifully executed with respect for the original building without compromising on comfort and quality. With light rooms, Scandinavian designed furniture, flat screens and bathrooms with marble from floor to ceiling, the hotel is a combination of Danish and modern architecture meeting the classic and timeless twentieth century.
On the second floor is one of the original rooms made into a suite and on the top floor two penthouse suites with a stunning view over Copenhagen. If you rent these together, they make a private 240 square metre floor.