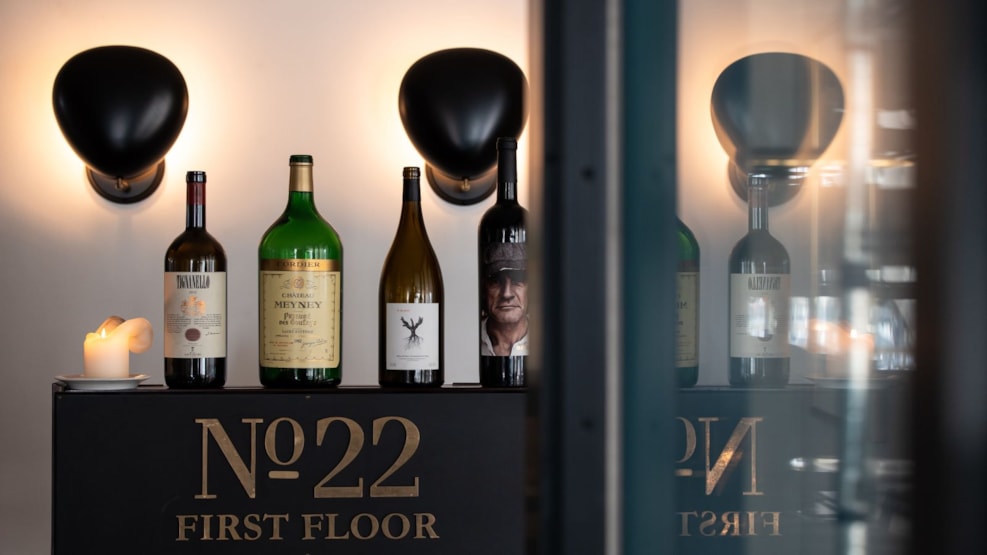 No. 22 Bistro
On beautiful and vibrant Rungsted Harbour, with its serene view of yachts and Øresund, lies the classic No. 22 Bistro. Here you'll find delicious French gastronomy, made with the best seasonal and locally sourced Danish ingredients.
Open every day, No. 22 Bistro serves up wonderful dishes such as seafood toast, whole-roasted plaice and classic Moule et Frites. As you might expect, the lunch and dinner menus reflect its maritime location, and all ingredients are delivered fresh to the restaurant from sea to plate every morning.  
The atmosphere at No. 22 Bistro is cosy and informal, and the service both attentive and personal. Come for lunch - and enjoy a glass of wine in the sun to the sound of life on the harbour and also be tempted by a wide selection of traditional Danish lunch classics - or come in the evening, when the lively atmosphere from outside and into the restaurant. 
And that's not all. Because No. 22 Bistro is right in the middle of Rungsted Harbour, it's so easy to experience everything that the area north of Copenhagen has to offer in nature, culture and world-class architecture.  
Getting there 
Rungsted Harbour is about an hour north of Copenhagen by train but with so many connections and so much to see and do when you arrive it's worth the excursion. There's a DSB train from the Central Station to Rungsted Kyst every 30 minutes. 
Alternatively you can drive there in just over 30 minutes, via the E47 route. If you're feeling adventurous, you can cycle in under 90 minutes along the coast via Route 152.