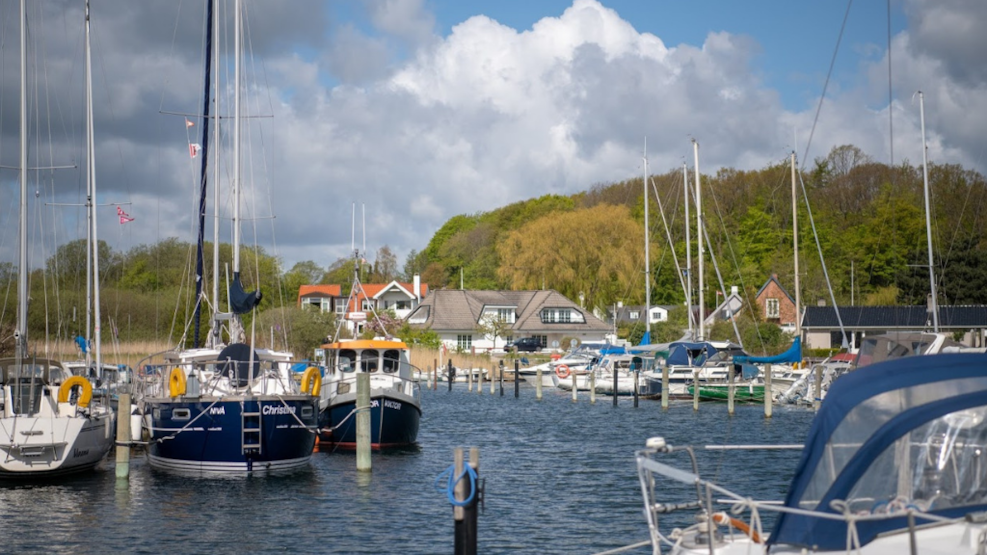 Nivå Harbour
Nivå Harbour is surrounded by beautiful natural scenery. Relax on the beach or the green area surrounding the harbour. Enjoy a meal with a view of the harbour and sea.
Very popular harbour as a destination for yachters—the unpretentious atmosphere with a couple of cosy restaurants and a reputable ice cream parlour.
Nivå harbour is built in one of Nivå Teglværk's former clay pits. There are 400 boat berths, modern facilities and free wireless internet. Nivå Provisions and Boat Accessories, as well as Restaurant Trekosten, are located in the harbour area. There is a rowing club, sailing club and a boating guild in the harbour.
Disabled-friendly beach
Next to the harbour are barbecue areas and a child-friendly beach. The beach is handicap-friendly with handicap parking, an accessible toilet and a jetty suitable for wheelchairs and walkers. Strandvejsbussen 388 has a stop at the harbour. Rich birdlife in Nivå Strandenge next to the harbour.