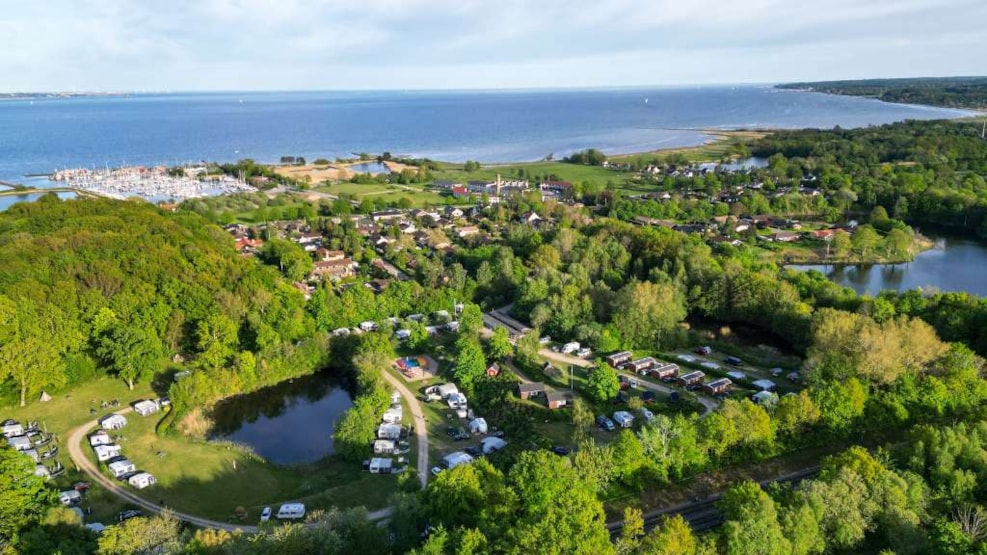 Nivå Camping
Nivå Camping is situated in some of North Sealand's most beautiful nature in the outskirts of Lave Forest, only 800m from the Marina and Nivå Beach Park where there is a permanent lifeguard during the season.
Here, you find lakes and creeks, cool bonfire and barbecue on the site. You can choose your own spot. It is all up to you whether you want to stay in Kongerækken (the King's Row), Lavlandet (the Lowland), Højlandet (the Highland) or Fastlandet (the Mainland).
Many good places with a view over the lake. 17 cabins for rent with refrigerator/coffee machine and kitchen utensils. There are 6 cabins with running cold water and 2 luxury cabins of 25m2 from 2008 with all you need. They are like small miniature summer cottages. Now, Nivå Camping presents 6 exquisite fully equipped and well-organised mobile homes from France. All mobile homes have a covered terrace facing south with nice garden furniture.
WE ARE THE CLOSEST DK-CAMP SITE NEAR COPENHAGEN