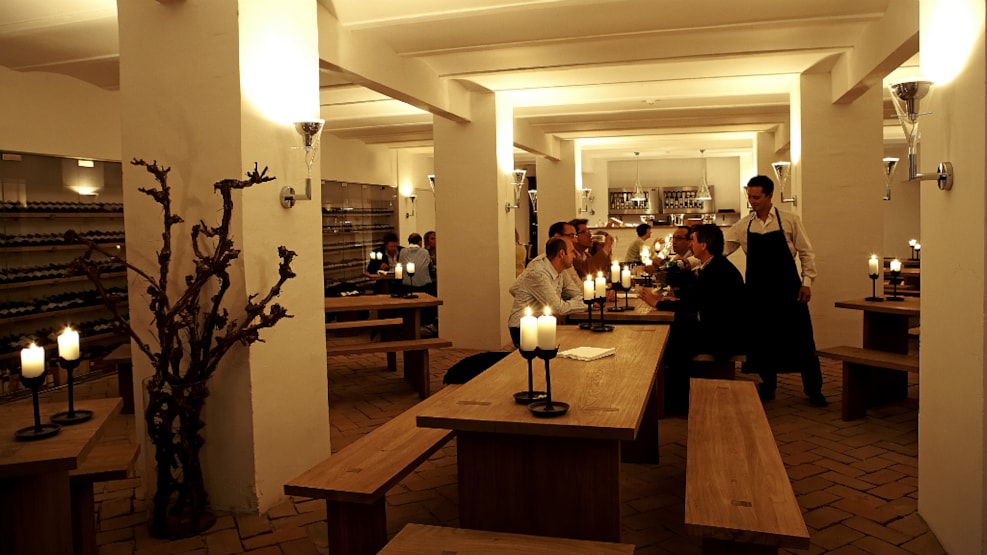 Nimb Vinotek
With more than 1000 wines to choose from, Nimb Vinotek will make the perfect setting for your private function.
At the cellar level of the beautiful Nimb you'll find Nimb Vinotek. The walls are lined with wine bottles showcased in cabinet, allowing guests to study the labels and gain inspiration for their choice of wine. The wine list shows more than 1000 wines, making it one of the most extensive wine lists in Scandinavia.
The space is charmingly rustic, with stone floors and long tables. You'll sit comfortable in the beautiful Wegner chairs, enjoying both taste and discussions of some of the great wines they have to offer. The dedicated sommeliers are eager to discuss the wine's origins, producers, and flavours to anyone interested.
Nimb Vinotek is part of the Nimb family - Tivoli's Moorish food palace where you will find exclusive gourmet experiences, popular everyday luxury, bar and brunch, hotel and terrace.
Nimb Vinotek no longer serves as a restaurant and wine bar, but is exclusively offered to rent for your private function.