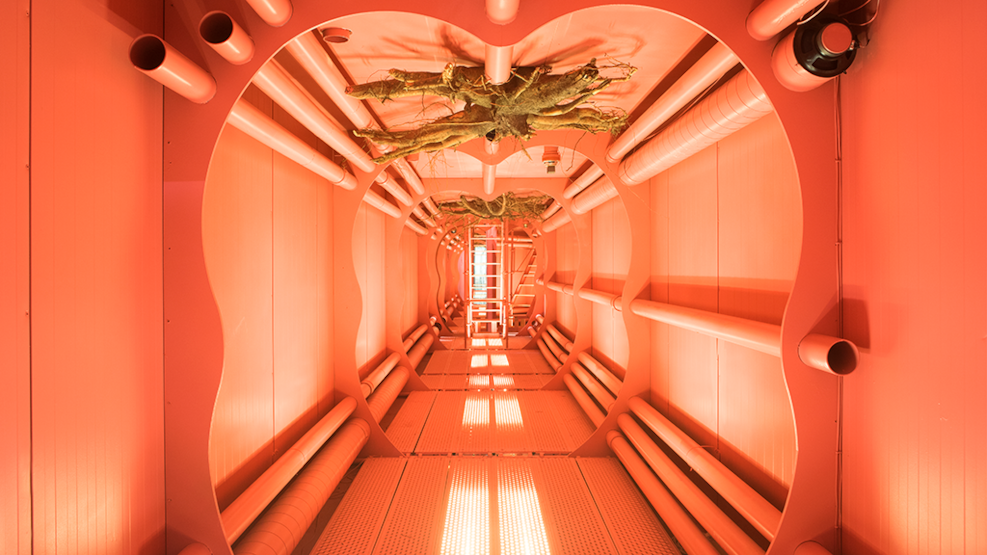 Nikolaj Kunsthal
Don't be fooled. It's not a church: it's a modern art gallery in disguise.
Nikolaj Kunsthal is a unique modern art gallery inside the former church St Nikolaj Church. It is known for its exhibitions of international contemporary art and the exceptional view from its tower. 
It looks like a church but, as the sign outside proclaims, 'I'm not a church' - it's a creative art and performance space on Nikolaj Plads in the center of Copenhagen and functions as the city's exhibition space for contemporary art.
The church itself is one of the oldest in the city but the art inside is anything but. Through the year, 7-9 annual Danish and international exhibitions are held, largely focused on experimental and innovative art. One of the annual exhibitions is a children's exhibition, and one is a major presentation of an older artist whose work has had a pioneering impact on today's art.
Once you've seen the exhibitions, climb to the top for views over the rooftops.