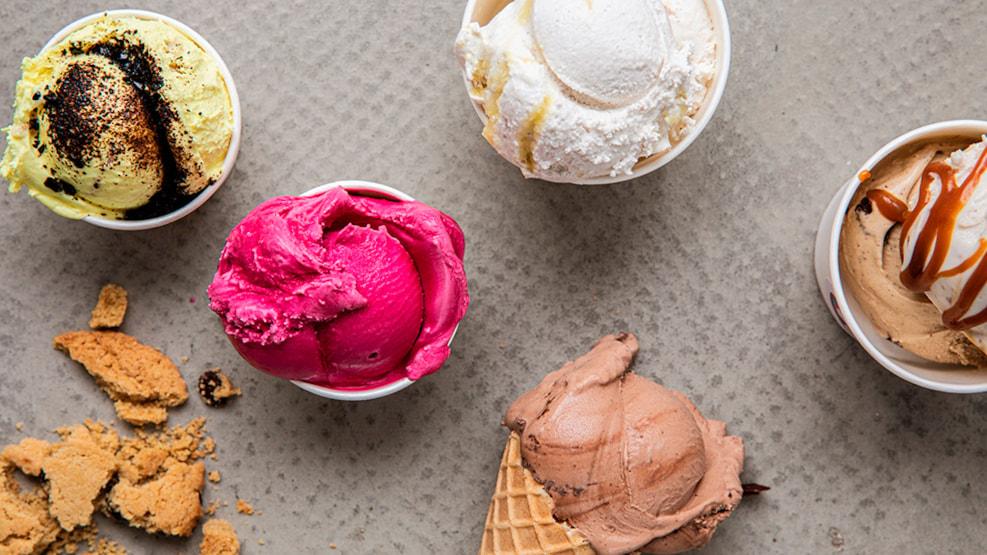 Nicecream Vesterbro
Nicecream is ice cream with flavor, texture and sustainable consciousness.
Nicecream is on a mission. Since 2015 they've worked har to produce delicious, creamy and vegan ice cream in a sustainable matter. They work with a great love for preserving wildlife, ensuring a better health of the human population, and taking better care of our planet.
Nicecream produces 100% vegan icecream, and they never compromise the taste or texture. They base their ice cream on organic coconut milk and cane sugar and add ingredients of the best quality to ensure a great taste. They offer the ice cream as scoops or lollipops, or as a mouthwatering ice cream-sandwich with two homemade cookies and a scoop of ice cream between.
At Nicecream they wish to use 100% sustainable packaging, and continuously work towards this goal. At the moment, if you bring your own packaging or container, you'll actually get 10% off on your buy.
Go visit Nicecream at one of their four shops in Copenhagen – just search for Nicecream, and we'll guide you there.