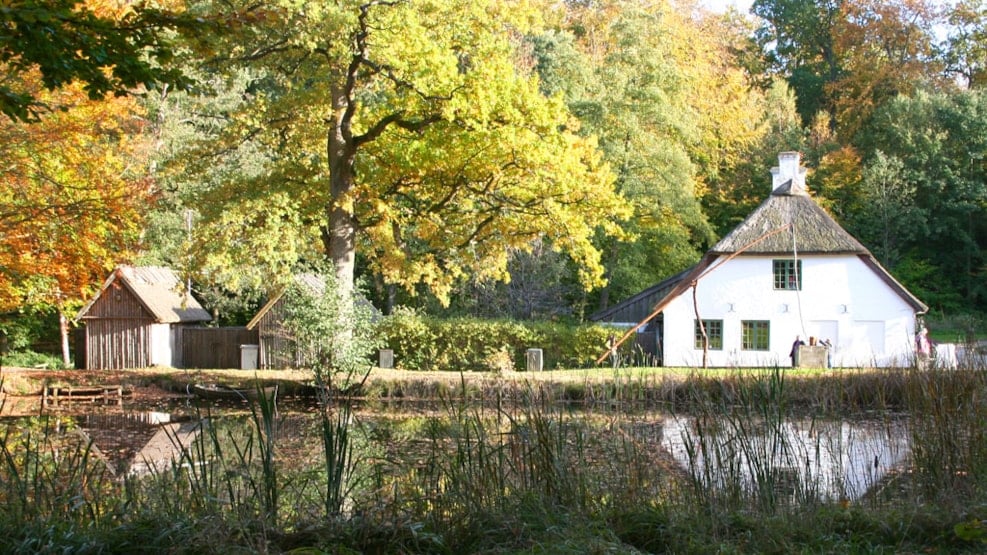 The Nature Culture Trail Hammermøllen - Flynderupgård
The nature-culture Trail Hammermøllen - Flynderupgård is a 15km. long cycling route from the north coast to the south coast, passing through some of the most beautiful natural and cultural landscapes in North Zealand.
The route starts at the historic water mill Hammermøllen, built-in 1765 as part of the Kronborg Gun Factory. It passes the Hellebæk Cemetery with interesting historical tombs, Turbinehuset with hydroelectric power station and city model of Hellebæk 1823 and Anes Hus, a farmworker housing from the 1800s.

You can also experience Hellebæk Kohave with loose cattle and abundant birdlife. In Teglstrup Hegn forest you can enjoy the landscape, shaped during the ice age. The path passes the idyllic Gurre Church and continues in Nyrup Hegn, where you can see the remains of the infrastructure around 1600. In Nyrup Hegn you will also find the nature center Nyruphus which conveys outdoor experiences in close cooperation with the Nature Board.

The path ends at Flynderupgård Museum where you can experience the history of agriculture and fishing and many interesting exhibitions and activities.