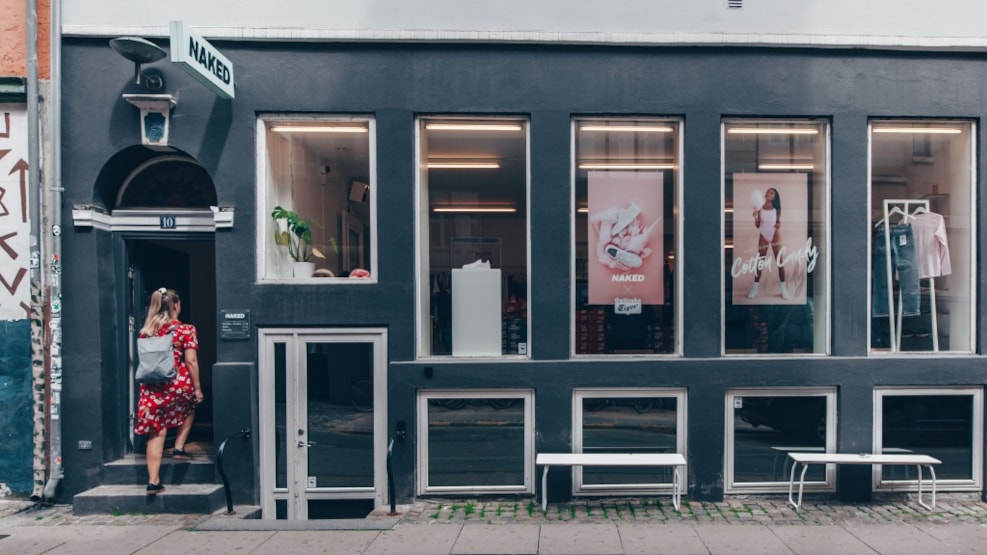 Naked
For all the women's sneaker freaks among you, Naked presents the latest and greatest sneaker arrivals from popular sports and streetwear brands.
A sneaker fix for the ladies
Naked Copenhagen is the city's shoe pusher for female sneaker freaks. Its two stores, both located in Copenhagen's main shopping area, are clinically white inside – that is, except for the array of colourful sneakers filling up every last inch of wall space. The store focuses solely on catering to and meeting the unique needs of female consumers. Since first opening its doors, the store has grown to become the world's leading sneaker supplier for women.
Empowering female sneaker lovers
In the stores, you'll find sneakers to fit any taste and outfit, and you can often find some of the most sort after models if you're a true collector. Naked does its bit for the sneaker community by commissioning and supplying editorial sneaker content; from reviewing the latest releases, special collaborations, and limited editions to charting the trends in the industry.
Naked also has a selection of tees, hoodies and other streetwear from Adidas Originals, Nike Sportswear, NikeLab, Reebok, Puma, Stussy and the Danish brand Wood Wood among others. The largest store is on Klosterstræde, and the second store is at Pilestræde 46. For a specialist women's sneaker experience Naked should not be missed.