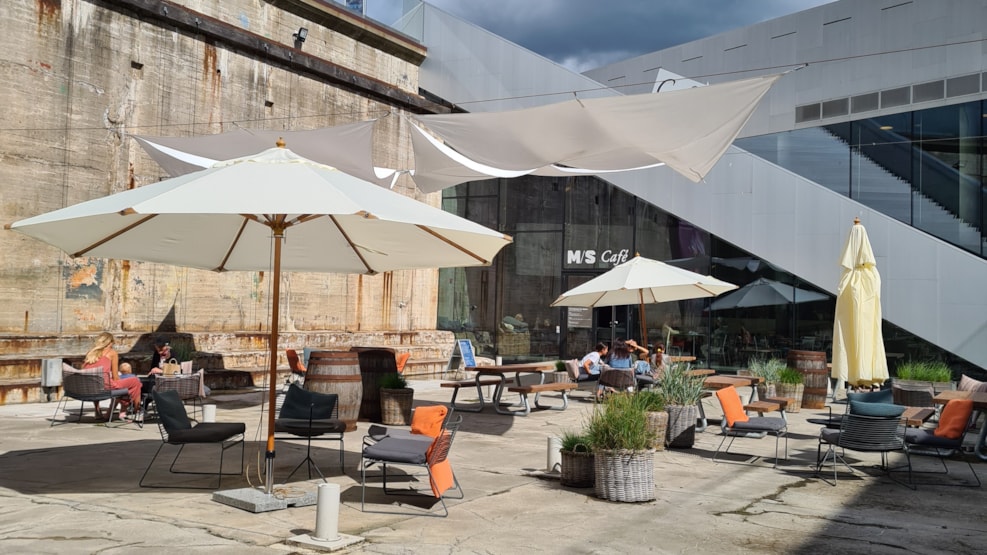 M/S Café
Menu
Create your own lunch from Grøndal's selection of tinned fish. Grøndal's tinned fish are prepared without any use of machinery. All fish have been caught sustainably, without bycatch or environmental damage.
Choose your Grøndal's tinned fish and a side dish. We recommend you use the oil from the tinned fish in your dish.
We also serve "smørrebrød", fish cakes, several kinds of herring, vegetarian dishes and children's dishes…

Reservationer
If you want to be secure in the museum café, we recommend that you book your lunch in advance. You can make a reservation at the café by sending an email to cafe@mfs.dk.
M/S Café can also be booked for private receptions or meetings. For info contact the booking department at booking@mfs.dk or +45 49 28 02 14.
Welcome to M/S Café

The museum café offers the most beautiful underground view in Denmark. Through the panoramic windows you will see a unique view of Elsinore's historic dry doc and BIG's spectacular architecture.