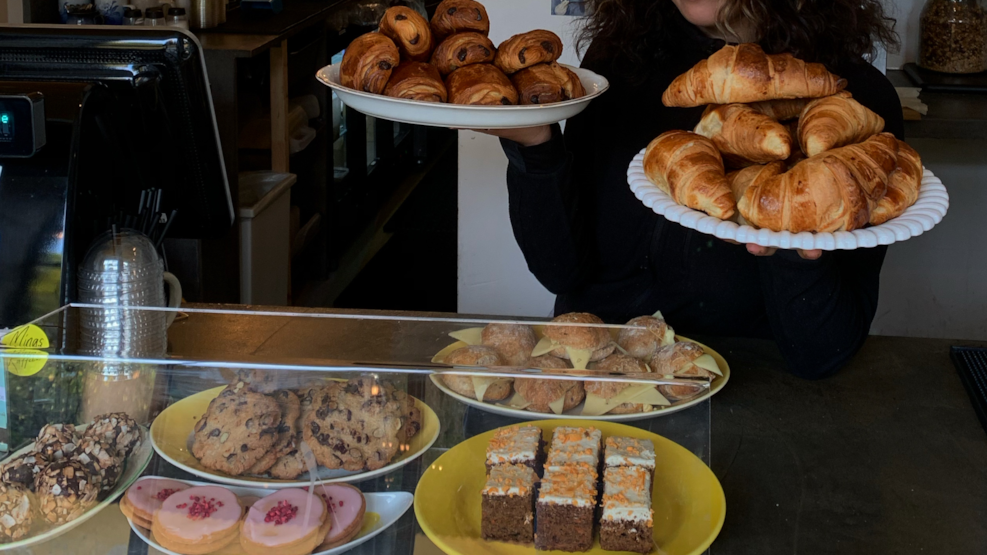 Minas Kaffebar
Minas Kaffebar is a cozy and vibrant café on Nørrebrogade in the heart of Nørrebro. Everything on the menu costs 20 Kroner and the atmosphere is always lively and buzzing.
Minas Kaffebar is a local café, bar, eatery, and hangout spot and the menu offers a bit of everything you might desire. Whether you're in the mood for a good barista coffee, a long drink, beer from the tap, a sandwich, or some natural wine, you will find what you're looking for at Minas. And what's even better is that everything on the menu cost only 20 Kroner.
At Minas everyone is welcome and even with a tight budget, you can still be part of the community in the cozy little café/bar. The interior at Minas is simple and minimalistic and the atmosphere is always buzzing and vibrant. All in all, Minas Kaffebar is a great place in central Nørrebro to grab a coffee, eat a sandwich or start your night out with friends without ruining your budget.