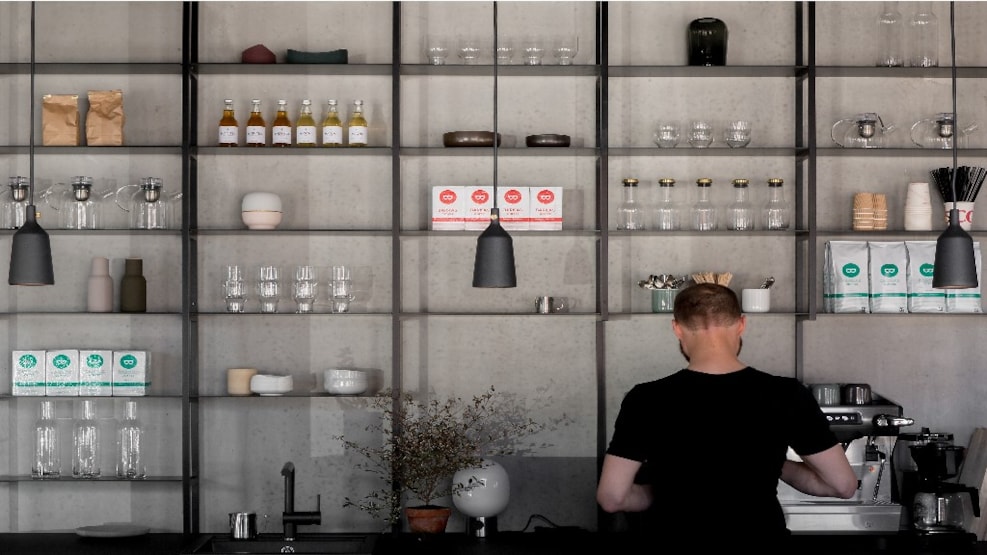 MENU - Interior design brand, showroom, and hub
MENU is not only an interior design brand specializing in craft furniture, lighting, and interior accessories, but also a space for designers, manufacturers, and customers to share their ideas and inform the design process.
A space to rethink design
MENU was founded by Norm Architects as an initiative focused on bringing creative thinkers closer to the MENU design brand and encouraging them to share their ideas and experiences. The showroom is located in the newly developed Copenhagen neighbourhood of Nordhavn, now connected by metro and gaining momentum as an intriguing destination for visitors.
MENU has its own café, where visitors can relax and enjoy the inspiring surroundings, which adds to the sense of creative community at the heart of the MENU brand. MENU's philosophy is that by uniting and working collectively we become greater than the sum of our parts and this is how exciting new design is developed.
International design talent
MENU partners with designers from Scandinavia and around the world. However, the collection also includes legacy designers so that all users of the space are reminded of what it takes to be a modern classic. If you decide to buy, you can personalize your piece with a choice of materials and leathers, which again underlines MENU's commitment to functional design that works for you.
While elegant and beautiful, MENU stresses that its pieces are tried and tested to functions in daily use scenarios. For its beautiful collection, collaborative philosophy and up and coming location, MENU is a destination that would fit into any design lover's Copenhagen itinerary.