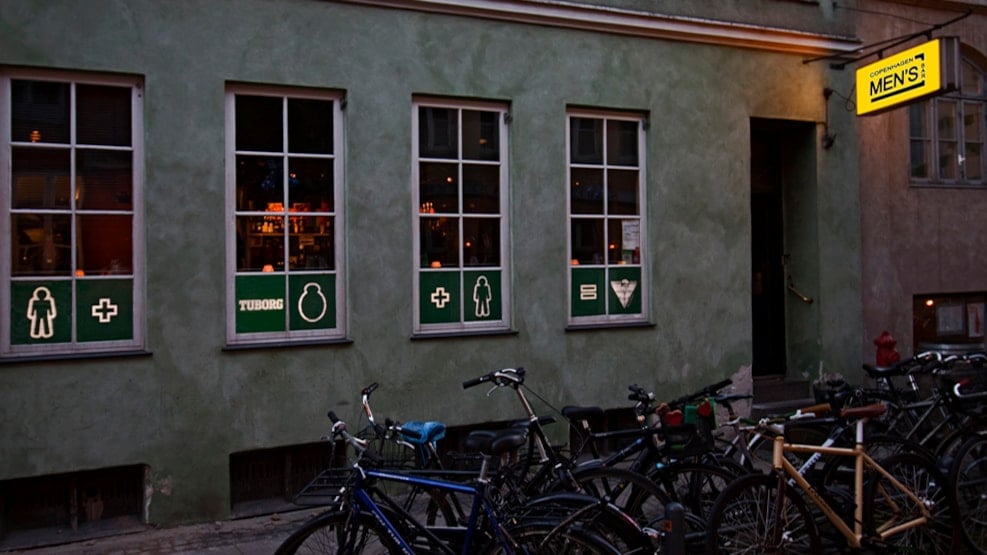 Men's Bar
Men's Bar is a gay bar in the centre of Copenhagen. The decor is simple and black, and the atmosphere in the bar is friendly but raw.

The guests at the gay bar are men wearing jeans and leather outfit, but all men no matter what clothing will be let in.

In everyday life you cannot eat at the bar but the first Sunday of the month, Men's Bar serves brunch for free.

There's Happy Hour every day from 15:00 to 21:00.