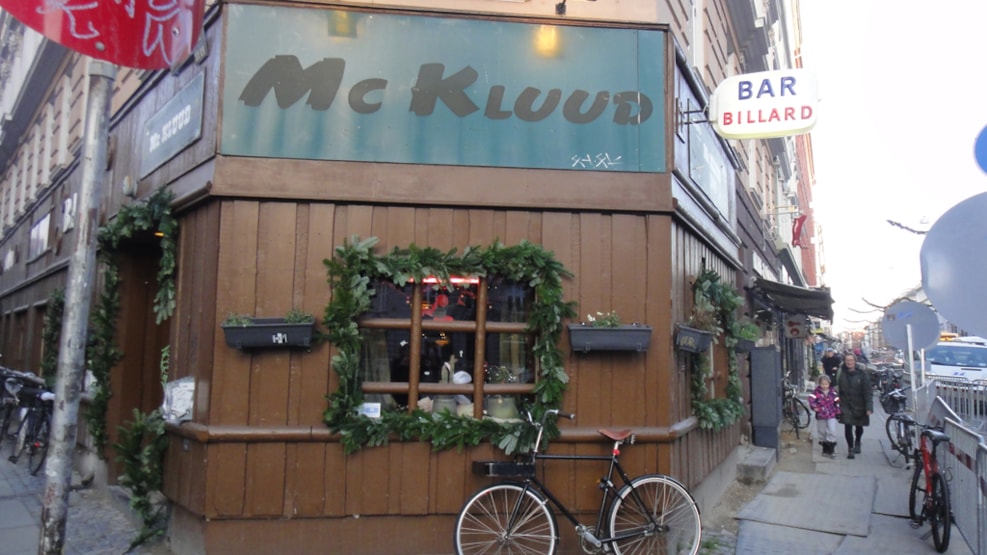 Mc.Kluud
Originally, the pub was called Mc. Cloud after the American TV series where the police officer Sam Mc. Cloud solves crime in true Western style in the streets of New York. But to avoid legal proceedings, the place was quickly renamed Mc. Kluud.
Throughout the 70s, biker gang members and other troublemakers frequented the pub, but then left the place to the local Vesterbro population and the thirsty students in the 80s.
At Mc. Kluud, the Wild West meets the not-so-wild Vesterbro in Copenhagen. The front is covered with brown wooden beams and looks like a building straight out of a Western movie. The inside atmosphere is reminiscent of a saloon with wooden booths, subdued light and thick tobacco hazes.
The jukebox plays old rock music, you can play a game of billiards in the back of the pub and at the bar counter, the friendly bartender can sell you an Albani beer at very modest costs.