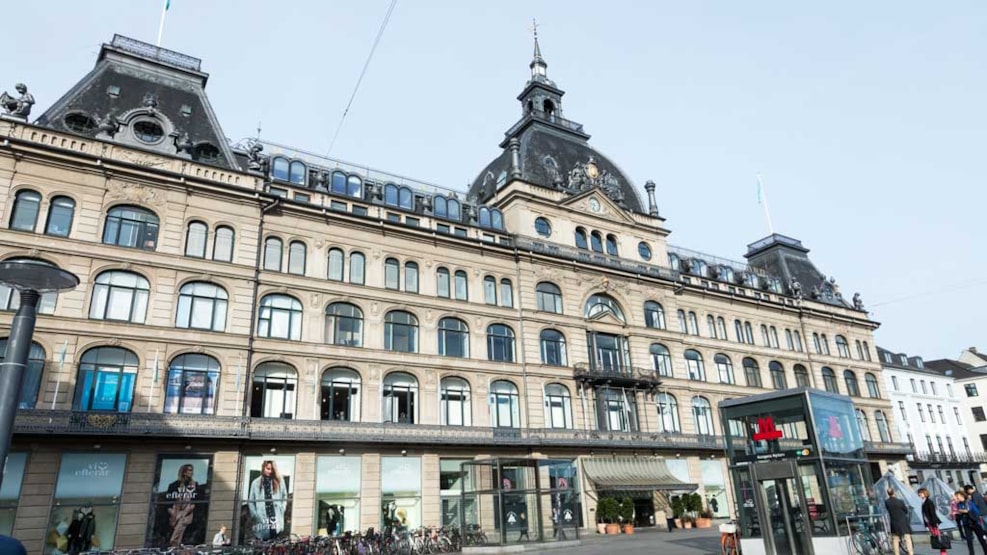 Magasin du Nord
Head to the nostalgic department store Magasin du Nord and explore a world filled with fashion for men, women and children as well as luxurious beauty products, interior design and delicacies.
The fashionable department store dates all the way back to 1869 and by the end of the 1800s, the store moved into its present-day home in the iconic building at the King's New Square. To this day, it is still a super popular shopping haven among locals from all over Copenhagen.
The store covers five floors as well as the basement that houses the food market. On the ground floor, you'll find beauty and accessories. First floor is men's wear, sportswear and travel equipment. Second floor is women's wear. Third floor is interior and books. Fourth floor covers clothing for children as well as brands loved by young people. On fifth floor you will find the information office and cafés.
On the beauty floor, you will be spoiled by lots of luxurious brands. Whether you have a brand you swear by or are looking to make a new, exciting discovery, the friendly make-up artists are always ready to help you out.
On top of fashion and beauty, the store also has an extensive selection of the best interior design brands. Have a look at the Danish classics like Royal Copenhagen, Kähler and Georg Jensen or discover the many new, cool brands.
If you need a break from your shopping spree, you can have a well-deserved rest at the store's top floor. You can also head down to the food market Mad&Vin, where you will be spoiled with delicious food options – perfect for all imaginable snacks and food you want to bring back to your hotel room or Airbnb.