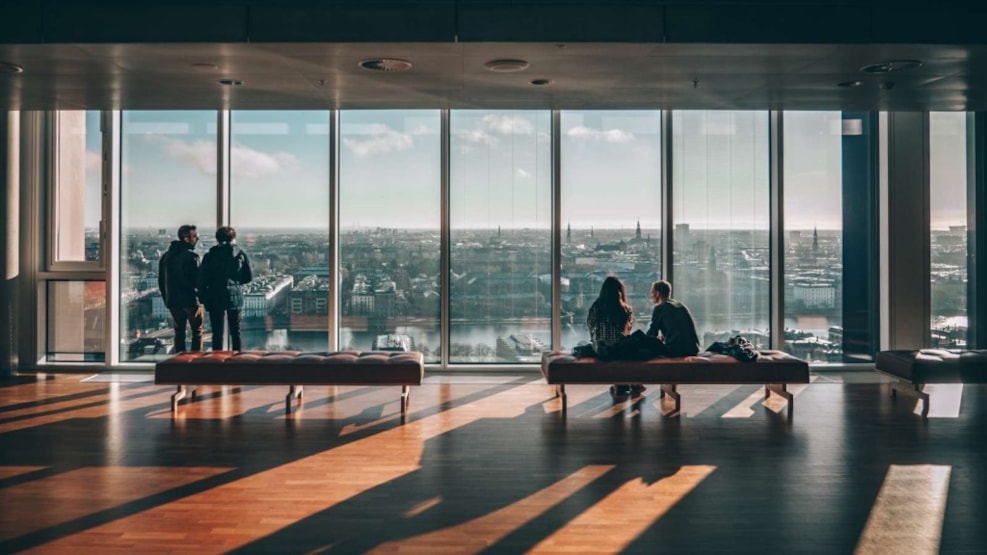 Maersk Tower
Discover the University of Copenhagen's innovative and sustainable-designed 75 meter tall tower, that's also one of the best views of the city.
Discover the University of Copenhagen's innovative, sustainably-designed and award-winning tower.
The Mærsk Tower is a part of University of Copenhagen, and it houses parts of the Faculty of Health and Medical Sciences. The tower is built with the future in mind and with focus on sustainable solutions, with rainwater recycling and energy efficient laboratories.
The tower reaches 75 meters above ground level, and the façade is covered in 3,300 copper shutters, which creates the relief-like appearance. It is designed by the Danish architects' company C.F. Møller and has won several prices for its innovative and sustainable design.
Visit the tower to learn more about its unique facilities, the groundbreaking research taking place there and to see the stunning view over the city. Get your ticket here.