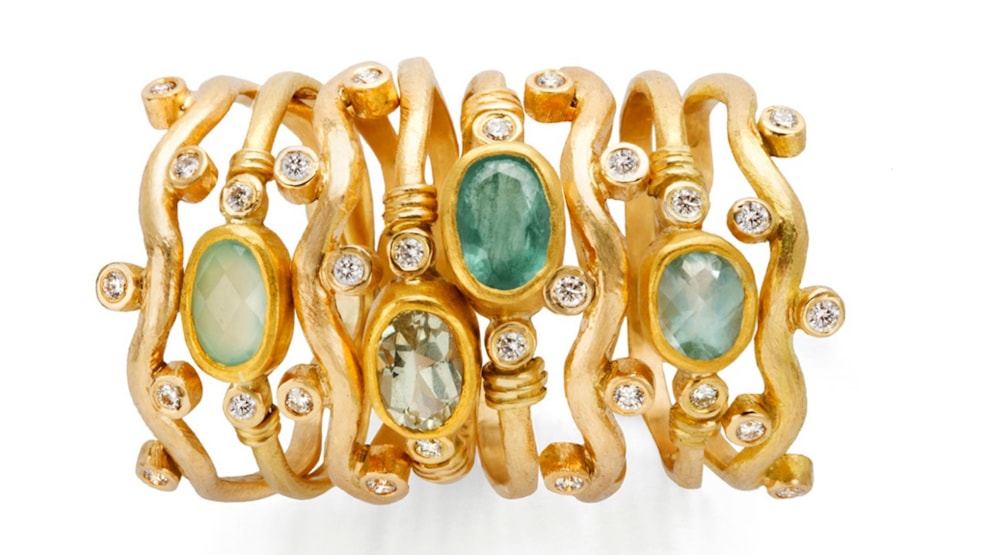 Louise Grønlykke
The Danish goldsmith creates elegant jewellery inspired by the Arab world.
Feminine and ethnic jewellery
Louise Grønlykke gathers inspiration for her jewellery during travels to Marrakech and other cities where she is inspired by their architecture, beautiful patterns and refined craftsmanship.
The jewellery, which are sold in her store in the charming street Store Strandstræde, are primarily done in gold and oxidized silver combined with diamonds, sapphires and emeralds. This combination of materials give the jewellery a feminine, elegant and ethnic look.