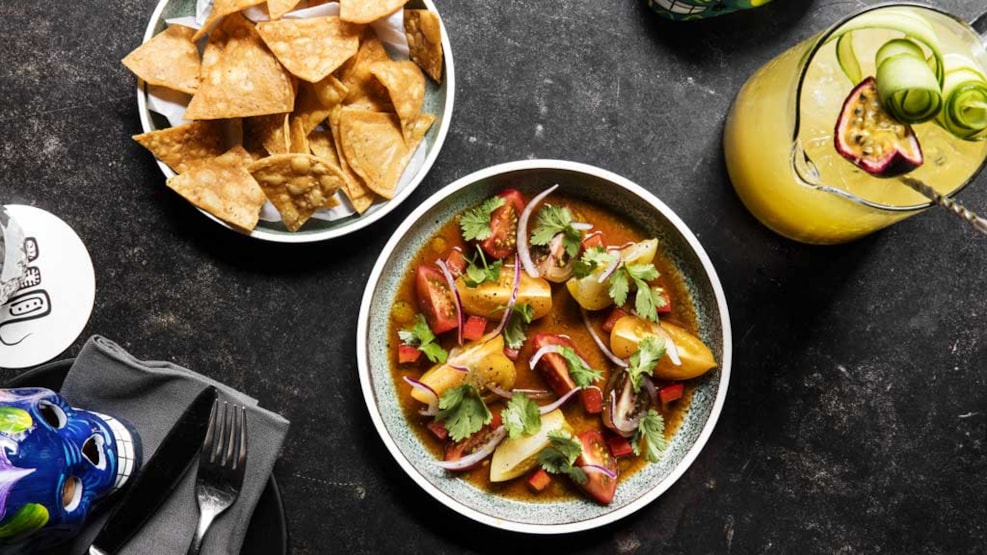 Llama
Have a taste of South America in the heart of Copenhagen in the Cofoco restaurant Llama.
Llama in Copenhagen introduces a menu inspired by South America. Here you can savour on countries like Peru, Bolivia, Ecuador, Chile and Mexico, but there is still respect for the Nordic roots and commodities. Llama can accommodate up to 180 guests, and the interior is filled with colourful Mexican tiles. Last seating is at 21:45.
Besides the food, Llama serves cocktails. The restaurant has its own dining and cocktail bar where pisco, tequila, mescal and rum are recurring ingredients.
Llama is part of Cofoco - Copenhagen Food Consulting - known for its quality food and very reasonable prices. At Llama you can get a four-course menu for DKK 350 or order a la carte. A main course costs between DKK 115-195.

Llama has a unique interior design and won gold at the International Design Award 2015 for "interior design" in the catergory "conceptual".
Max capacity: 117 pax
Private dining: 10 pax
Cofoco also includes Höst, Vespa, Spuntino, Scarpetta Islands Brygge, Scarpetta Rantzausgade, Oysters & Grill, Restaurant Cofoco, The Italian, Les Trois Cochons, Vækst, Jah Izakayah & Zake Bar, Corsa Pizza.