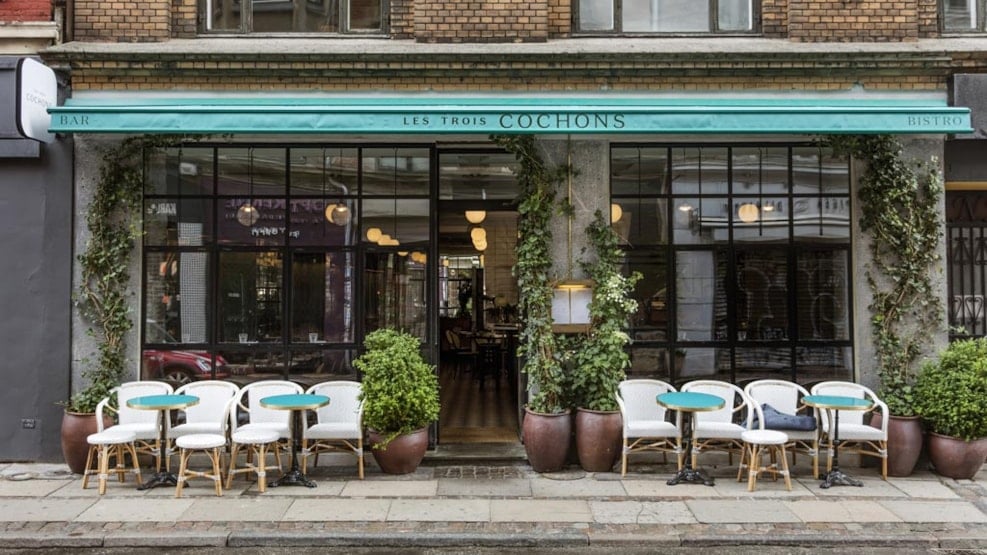 Les Trois Cochons
Les Trois Cochons in the popular street Værnedamsvej in Copenhagen offers traditional French cuisine and is owned by the people behind the Cofoco restaurants, known for affordable quality.
Les Trois Cochons restaurant resides in an old butcher's shop, but things have changed since the days when spam was tossed across the counter.
The décor is dazzling. One entire wall is flanked by glazing bar windows from an old porcelain factory, while chandeliers and candles create a soothing light and warm ambience.
Les Trois Cochons is known for its quality food and very reasonable prices. Les Trois Cochons is open for lunch and dinner and offers a three-course dinner menu for approx. DKK 300.
Max capacity: 96 pax
Private dining: 25 pax