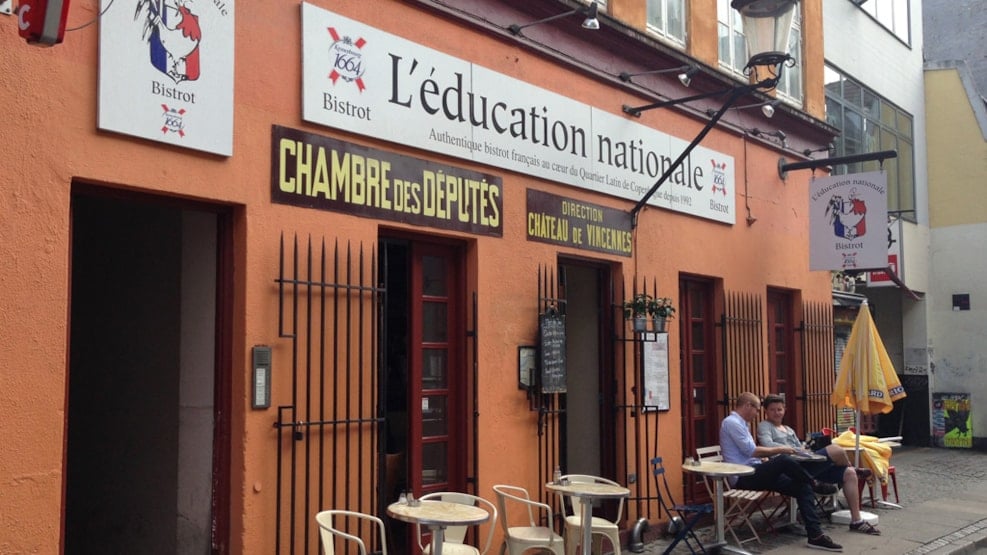 L'Education Nationale
L'Education National in the middle of Copenhagen is an authentic French bistro, who offers classical French food such as monsieur and moules marinieres.
L'Education Nationale is modestly furnished with small tables of tree covered by red and white checkered tablecloths. The tables are situated close to one another in the small room. The busy waiters are both nice and competent, and the prices are fair.
At lunch you order a la carte and in the evening you choose between two, three and four courses - or the entrecote of the day with french fries.  The restaurant is frequented by locals - both French and Danish people, which emphasizes that L'Education Nationale is worth the visit.