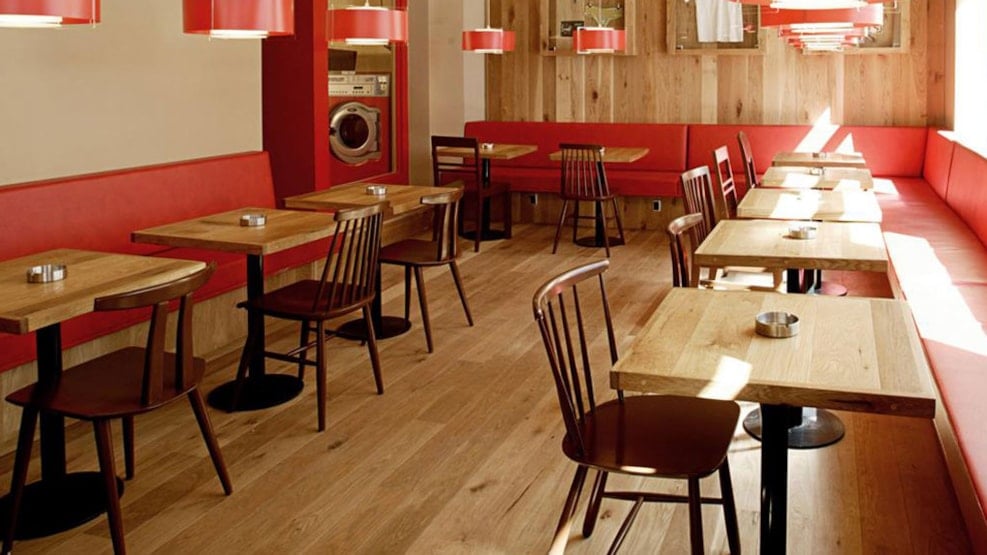 The Laundromat Café
The cozy neighbourhood café doubling as a (you guessed it; laundronmat), is an old classic here on one of the most coveted sidestreets in Nørrebro.
If coffee won't do the trick and you're still intensely bored, the café has a wireless hotspot. Games of chess and backgammon and around 4000 books are also available to ease your laundry chores.
The café serves breakfast, brunch, lunch dishes including salads, burgers, sandwiches, dinner plates, a few desserts, coffee, pastries, beer, wine, and various soft drinks.
Other locations
You can also find The Laundromat Café in Århusgade 38 on Østerbro.