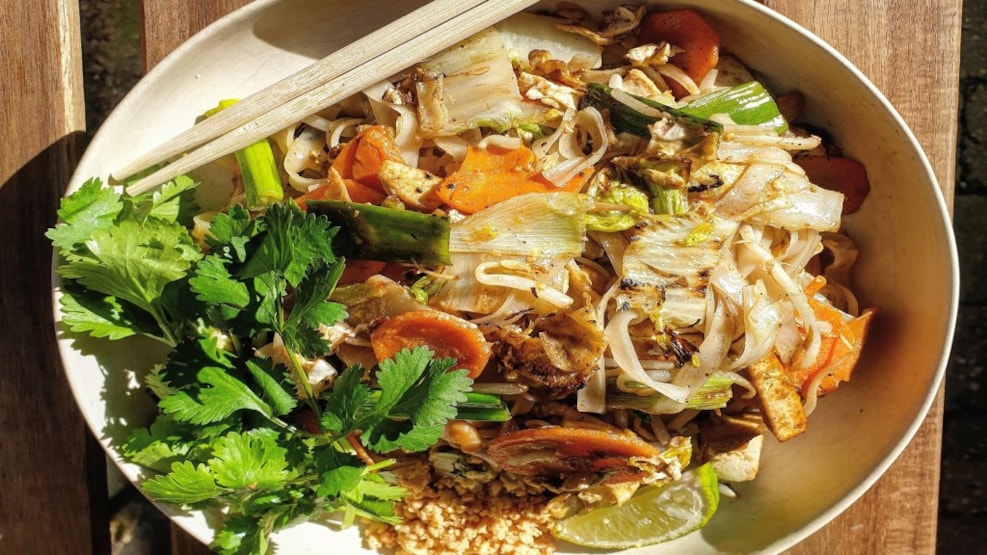 La Tre Street Kitchen
La Tre Street Kitchen is a small and cozy Vietnamese restaurant, located in the heart of Copenhagen.
In La Tre you can take your taste buds on a culinary journey and treat them with delicious and fresh Vietnamese dishes, prepared directly in front of you in the open kitchen. La Tre Street Kitchen is run by two skillful chefs, who all possess several years of international, gastronomic experience, including a couple of Michelin star restaurants.
La Tre offers a dynamic and innovative menu, that while maintaining respect for the traditions, focuses on utilizing local and seasonal products. La Tre makes an excellent báhn mì, with honey marinated, grilled chicken, crispy pumpkin seeds, pickled carrots, fresh cilantro, and radish. If you're hungry for a main course, the menu also offers mouthwatering noodle salads, slow cooked soups and flavorful curries. If you're feeling thirsty, we recommend a glass of homemade kombucha.