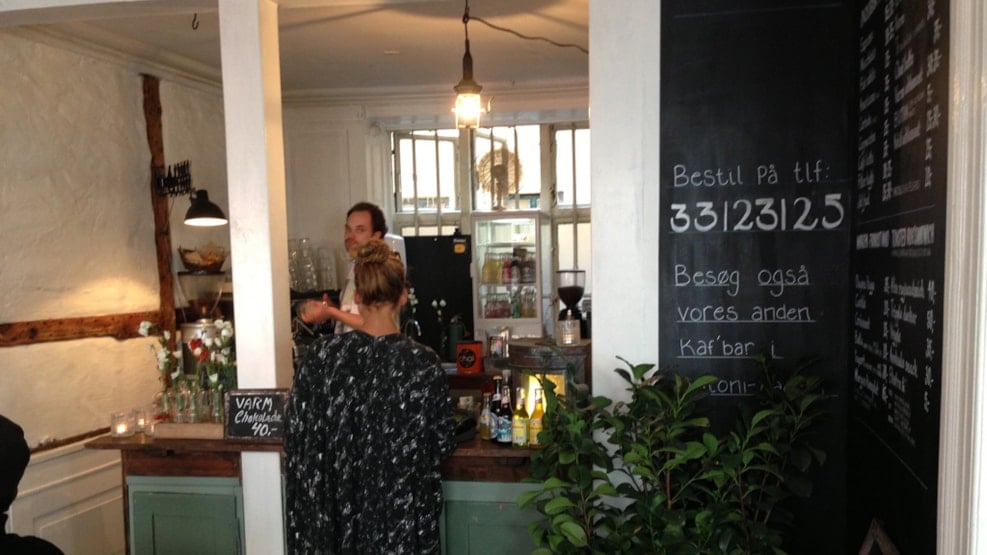 Kompa' 9
The coffee bar Kompa' 9 on Strædet in Copenhagen offers organic coffee, cozy surroundings and fair prices. This is a coffee bar much like its sister cafe, Kaf' Bar 9 on Antonigade.
Kompa' 9 serves both breakfast and lunch within the danish cuisine. Breakfast is comprised of a softboiled egg, apple porrige, cold cuts and ryebread. For lunch, there are ryebread sandwiches, and for the sweet tooth, there is the cake of the day, or a bun for your coffee.

If caffeine is not your thing, the cafe stocks tea, warm chocolate made with dark organic Bojensen chocolate, warm cloudy apple juice, or cold, fresh and old-fashioned soda pop from Hancock.
Furthermore, Kompa'9 offers free wifi which makes it an ideal place to get an hour of work or studying done while enjoying a cup of coffee.