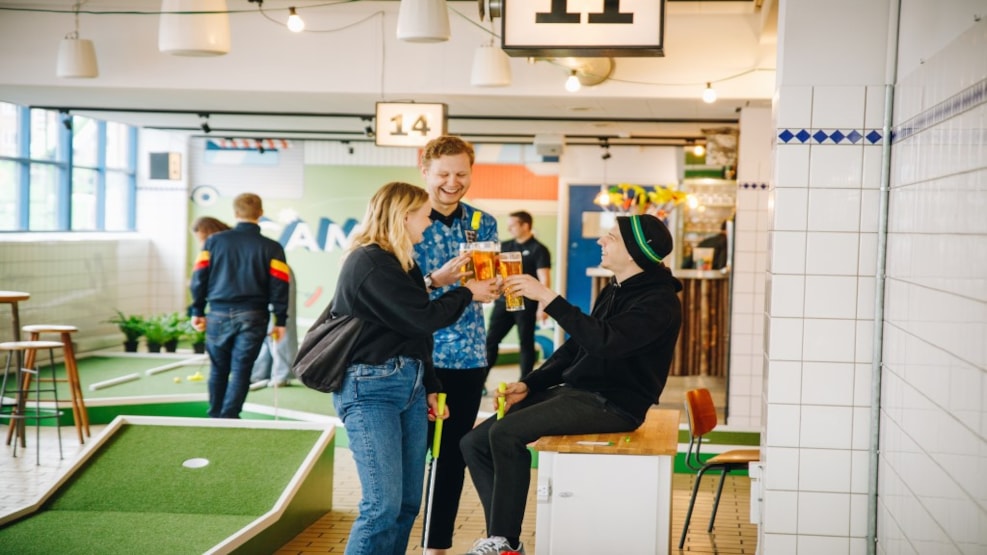 Kødbyen Camping Bar
In the center of Copenhagen, you will find Kødbyen Camping, which is the most festive indoor campsite in the inner city. 
Kødbyen Camping is the 'drop-in' bar of the Meatpacking District, where you can have a match of mini-golf each season of the year.
At Kødbyen Camping you can drink a cold beer while playing your way through 14 mini-golf lanes. The mini-golf lanes have different levels of difficulty and light up for a fun and alternative bar visit. You do not need to book in advance, since the bar is an activity. 
If you are getting hungry while playing the bar is serving delicious snacks, and offers burgers and fries from Cocks & Cows. 
All Weekends from 10 PM Kødbyen Camping is turned into Nat Camping where the glowsticks and DJ's are lighting up the nightclub.