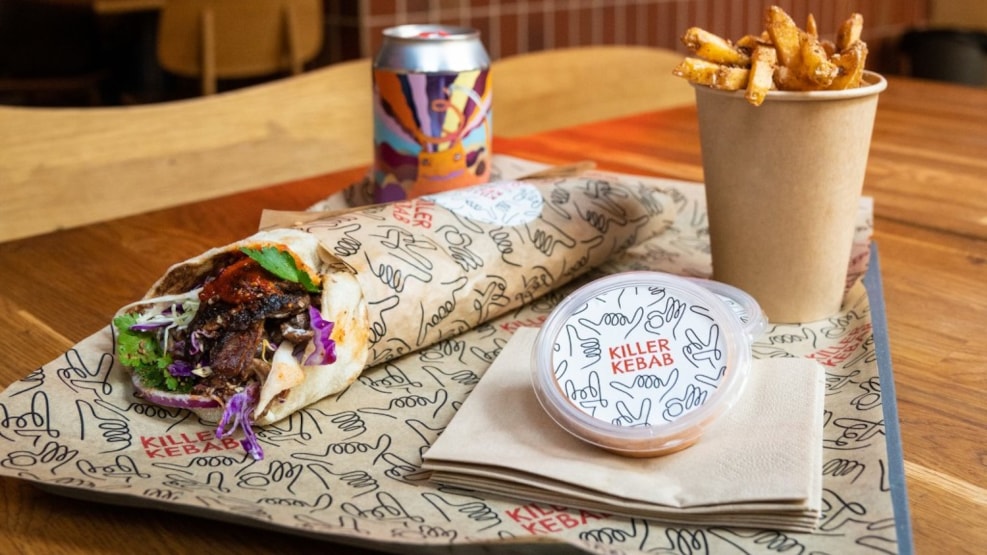 Killer Kebab
On Viktoriagade in Vesterbro, which is already known for its kebab shops, Killer Kebab has segmented its name by having few but good things on the menu.
Kebab falafel, fries. Everything is homemade and thought about, from the grilled flatbread to the meat from free-roaming lambs and only local vegetables. Long story short, they take pride in their ingredients.
So stop by and enjoy your kebab roll in the glow of the neon lights. And if you like Pale ale, they have brewed a special Killer Pale Ale, which suits every meal they serve.