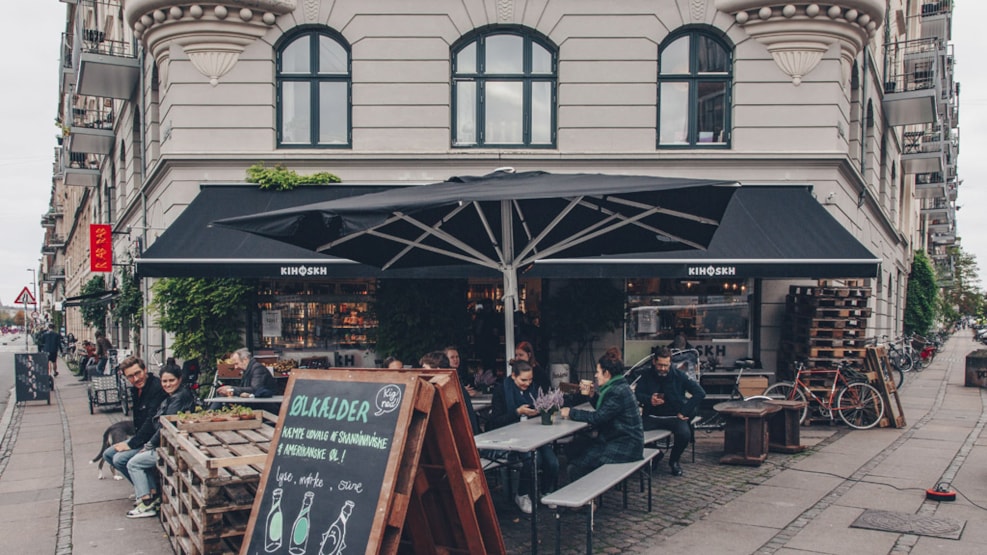 KIHOSKH
Kihoskh is a modern grocery store with a wide selection of groceries, specialities and organic products.

You'll find the hip hangout Kihoskh on Vesterbro. It's actually a kiosk and a grocery store, but Kihoskh has become a popular meeting point for many Copenhageners.

Lots of specialities

Kihoskh has a very wide variety of beer from Denmark as well as other countries. They also have their very own beer.

Delicious bread

Kihoskh offers coffee that you can enjoy on the benches outside or on Sønder Boulevard, or you can take it to go.

If you're hungry, you should try their delicious, freshly baked bread delivered from Kihoskh's "baby brother", Brød.