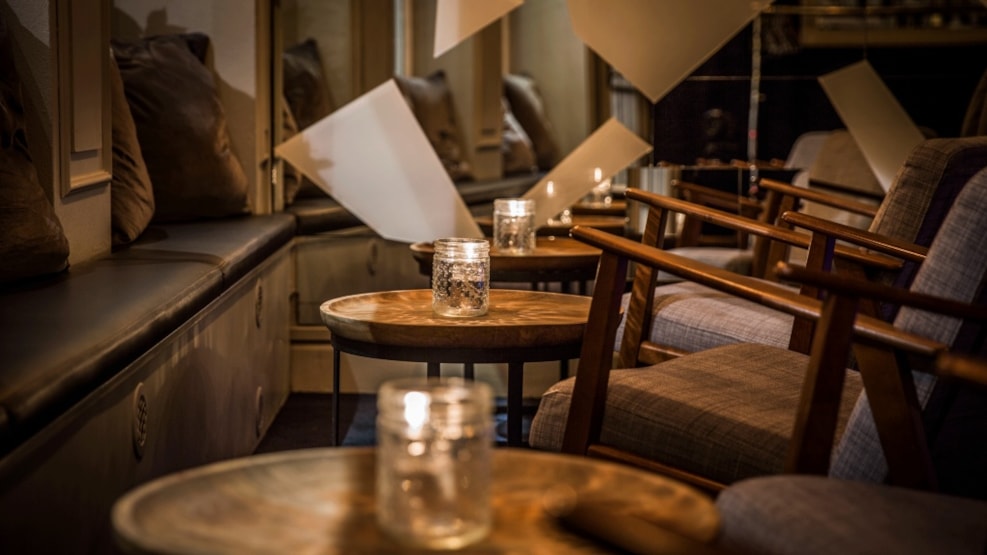 Kester Thomas
Kester Thomas, the Willy Wonka of mixology.
It's located in the heart of Copenhagen, but the story of this cosy wine and champagne bar actually starts at the London bar scene. Kester Thomas was an English bartender, and a remarkable man that always had a new creation or experiment up his sleeve - a mad scientist of cocktails if you will. As a tribute to Kester Thomas, as well of his creativeness, the bar has been named after him, and designed in his spirit.
Everything's grape
The bar is decorated like an actual apartment, and the atmosphere is created by a mix of mellow jazz and soul music to create a homely and cosy surroundings that caters to a mature crowd. But what's more important is, of course, the menu: Kester Thomas offers a unique concept with a cocktail menu that's entirely based on the grape, using the wonderful flavours of wine, champagne and grape-based spirits. The curious cocktail enthusiast can explore Kester's Creations such as Bloody Martini or Sinemetu Fizz, but there's also the option to stick with the classics, or go with a great glass of wine. In case you want a bit of solid nutrition to accompany the liquids, you can get a tapas plate with three glasses of wine or champagne.
If you just can't get enough, Kester Thomas also offers custom events such as wine, champagne, and spirit tastings as well as cocktail courses, and twice a month, you can visit the bar for live jazz events. No matter what, you can always expect a laid-back atmosphere at Kester Thomas, and a place to enjoy with friends, colleagues or family where it's possible to talk while sipping on a quality drink.