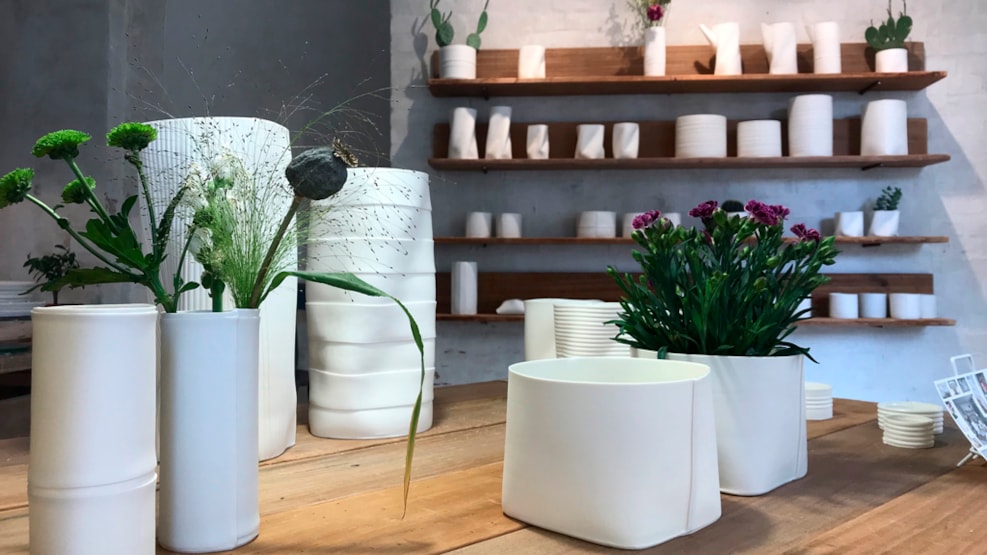 Keramiker Inge Vincents Studio Shop
Unique Danish ceramics studio and shop offering paper-thin everyday household items that occupy the space between craft and fine art
Paper-thin porcelain
Through the window of Ceramicist Inge Vincents' studio shop, you can see her delicate, white creations gracing the shelves and tabletops of the interior. The paper-thin porcelain is almost translucent and often her designs resemble crumpled paper bags, teetering on the "edge of functional", as she herself describes her work. Inge creates small series of her various designs, which are of course made by hand. This means you might not be able to get precisely what you've seen online however she is always willing to recommend a new creation that will very likely tick all your aesthetic boxes. 
Straddling the fence between fine art and craft
Inge describes her work in this way due to her signature of "thin to hysterically thin" ceramics. These are mini works of art to be savoured and enjoyed and not meant for the everyday wear and tear of a normal household kitchen. Perhaps pick up a clutch of elegant cups for a refined afternoon tea or a gently billowing vase that somehow defies its static form. These and other everyday objects like tealight holders are sure to inject some poetry into your everyday rituals and certainly offer the opportunity for you to recreate the renowned "Hygge" (roughly cosiness) that is so distinctly Danish.