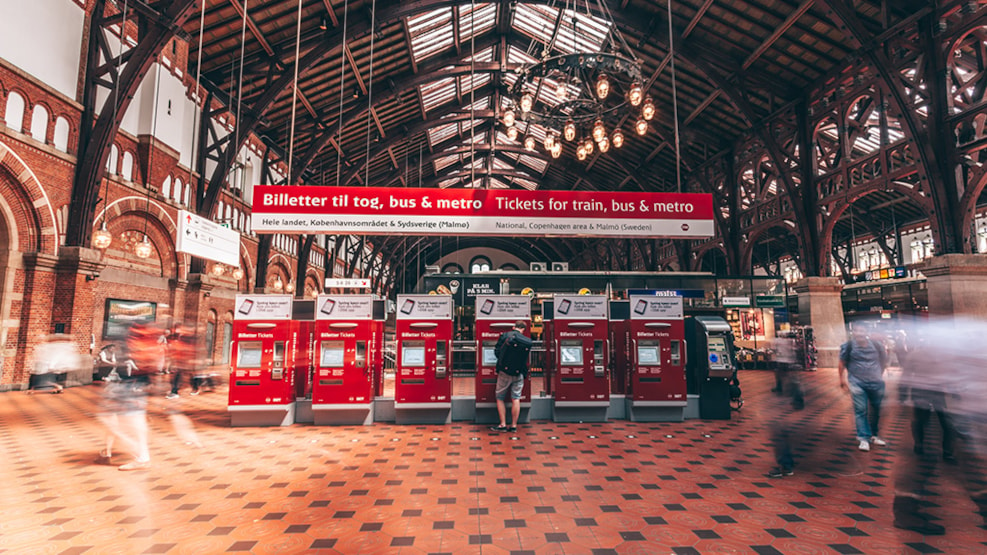 Kastrupbanen and Kystbanen
If you are heading northward to Elsinore or in that direction, to places like Klampenborg, Rungsted, Nivå or Humlebæk, you can take Kystbanen - the coastal train route. The train runs between Elsinore via Copenhagen city centre to Copenhagen Airport.

The other part of the route is officially called Kastrupbanen, but is more often called the Øresund train. It connects Copenhagen city centre and Swedish Malmö. The train stops at Copenhagen Airport on its way to Sweden. Some of the trains even go all the way from Elsinore via Copenhagen to Malmö without you having to change trains.

Why not take a day trip to Sweden while visiting Copenhagen? It is only 35 minutes away on the train across the Øresund Bridge. One destination - two countries.

NB! Please note that the Copenhagen Card DOES NOT include free transportation between Copenhagen and Malmö.