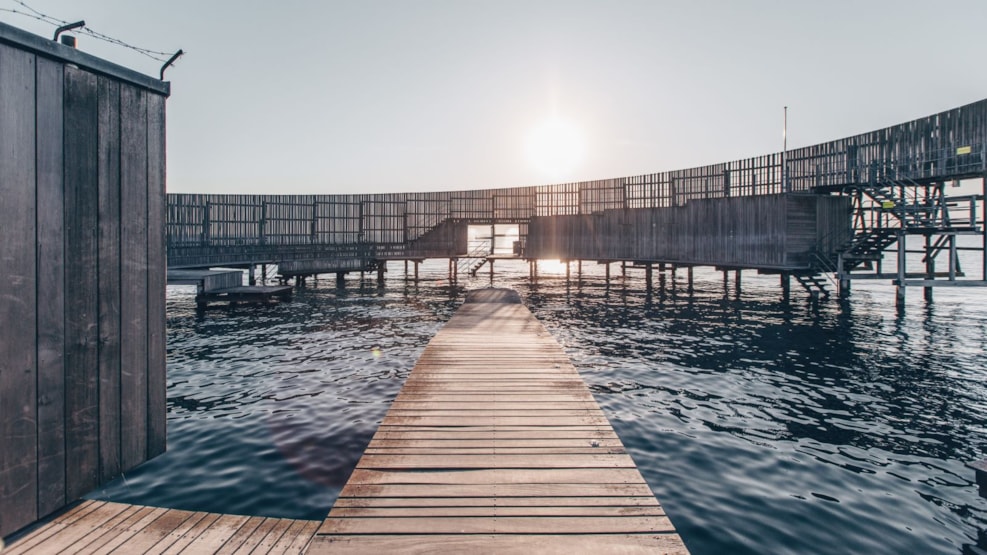 Kastrup Sea Bath
The Kastrup Sea Baths, situated off-shore in the Øresund Sound, has great views of the Saltholm Island and Sweden.
This is an architectural pearl and a truly magical place that offers good swimming opportunities with protection against the wind.

Facilities include changing rooms with showers and lockers. For those interested in taking the plunge, there are 3 as well as 5-meter diving boards on the platform. The sea is deep here and families with children are advised to swim in the shallow waters off the beach.

At night, spotlights embedded in the wooden deck create a beautiful indirect lighting effect at the Sea Baths.