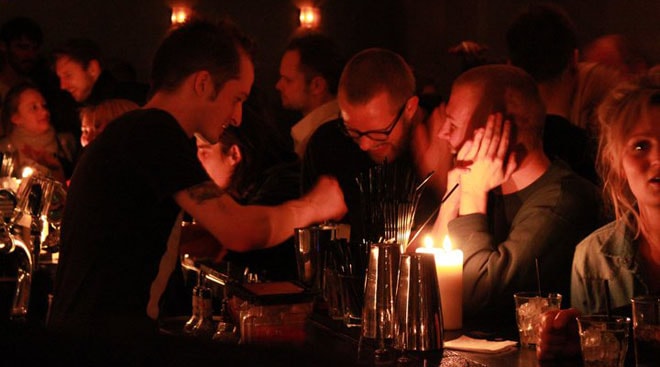 Kassen
Nice prices, fast bartenders and tasty drinks.
Squeezed in between an Italian pizzeria and a cheap kebab restaurant is one of the best and cheapest cocktail bars in town.
Kassen, as it is called, is known for the Friday happy hour. Each Friday between the hours 14 and 22 you can get two drinks for the price of one. This is something that a lot of Copenhageners is aware of, so the room always gets very crowded in the late afternoon. But the good and cheap (and strong) drinks are worth it. The bar continues with normal bar prices after happy hour is over, which means about 70 DKK for a drink
Rest of the week On Wednesdays you get 2 beers, 3 shots, or 1 drink for 50 DKK. And on Thursdays they serve 2 Iced Teas for 70 DKK. Kassen is also open on Saturdays, but without any happy hour prices.