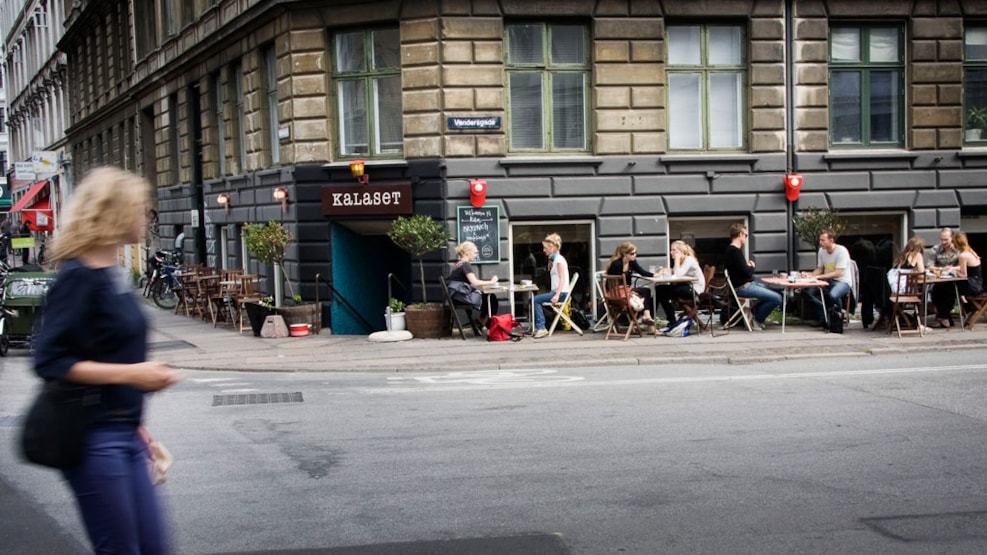 Kalaset
Kalaset offers vintage charm, hot chocolate with marshmallows, and a vegetarian brunch.

On the corner of Vendersgade and Nansensgade - very close to Nørreport Station and Nørrebro - you will find Kalaset in the basement.

Kalaset can treat you with coffee and all sorts of hot chocolate, and their brunch, in particular, is very popular among many Copenhageners. When the sun is out, you can eat outside.

Soup, sandwich, and salad

There are quite a few vegan and vegetarian dishes on the menu as well, and you can fill your stomach with soup, salads, and sandwiches, among other dishes.

Vintage and retro

Kalaset exudes vintage because not two chairs or tables are the same. They are all vintage and colorful.

The walls are decorated with old radios, and you will find random, whimsical details throughout the room.