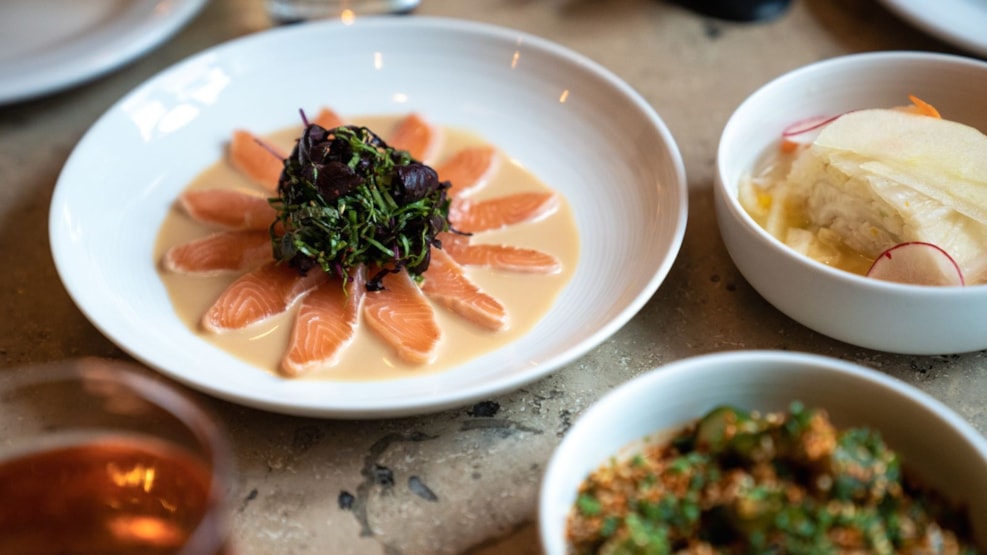 Juju
Juju is the place to go if you got the cravings for mandoo, kimchi, bingsu... in other words: Great Korean food.
Juju opened its doors in July 2022 and has been going strong ever since. The man behind the place is Chef Kristian Baumann, formerly of 108 fame and Koan.
The atmosphere at Juju is relaxed and laid back. The people working there are super friendly and great at making you feel comfortable and at home so you can enjoy and revel in the exquisite traditional Korean flavours and textures.
Please see www.jujucph.dk for the current menu.
The basic idea is to create a place with a relaxed atmosphere but with an authenticity to the dishes, while they are made from more modern and local danish ingredients.
Make sure to come by on weekdays, because the restaurant is closed at the weekends. In return, they're open both for lunch and dinner.