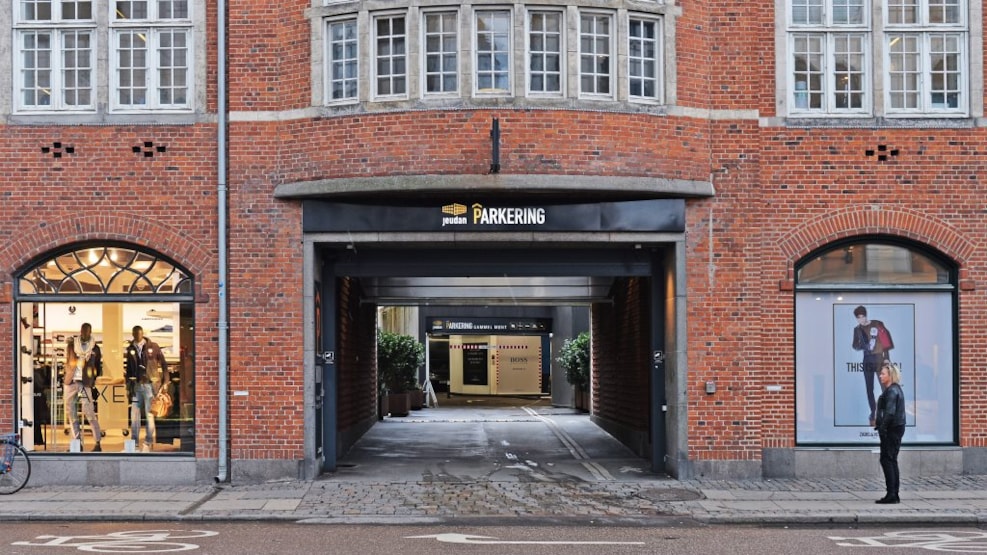 Jeudan Parking Gammel Mønt
Jeudan Parking is located in the centre of Copenhagen. The car park is located at Gammel Mønt 1-3 by Grønnegade/Gammel Mønt.

The parking lot is open Monday–Friday 07.00–20.00, Saturday 07.00–18.00, and the first Sunday of every month from 07.00–18.00.
You can find toilets, city maps, handicap spots and elevator in the carpark, and Jeudan Parkering also offers special services such as car wash and valet parking. Picking up your vehicle can be done throughout the whole week 24 hours a day by using the code from your parking ticket.
The carpark is close to everything; the shopping street Strøget, restaurants, and many of the city sights.
Prices
08:00 - 20:00: DKK 60 per hour
20:00 - 08:00: DKK 32 per hour
Max. 24-hour fee: DKK 500
Max. evening/night fee: DKK 175


Payment of parking by credit card / MasterCard / VISA / AMEX / DINERS
Maximum vehicle height is 1.95 metres.