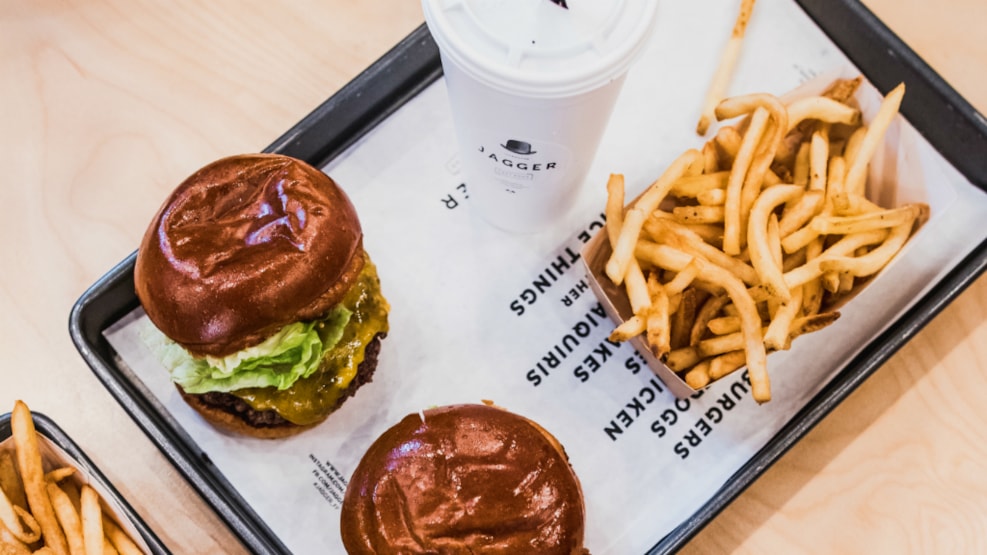 JAGGER Vesterbro
At Copenhagen's Jagger there is no reason budget-friendly fast food should lack quality.
Hang out at the tables outside on the buzzing Istedgade and enjoy a canned beer, cheeseburgers, fried chicken, hotdogs, milkshakes and frozen cocktails. Some of the items on the menu at Jagger's on Istedgade in central Vesterbro. 
The concept is crystal-clear; fast food with high quality, but with reasonable prices.
The former Michelin-chef, Rasmus Oubæk, also known as Copenhagen's "King of Bernaise" wants to revolutionize the fast food world in Copenhagen and bring it to the next level, where the quality is superior, but the prices are budget-friendly.
The Fast food restaurant on Istedgade works the same way as McDonalds, where you order a menu or something else that you desire and eat it in informal, but rustic and comfortable surroundings. It is the perfect place to "cure" your hangovers or to order some savory late night snacks on your way home from a night out.
Besides, Vesterbro's Istedgade, you'll find Jagger in various locations around the city.