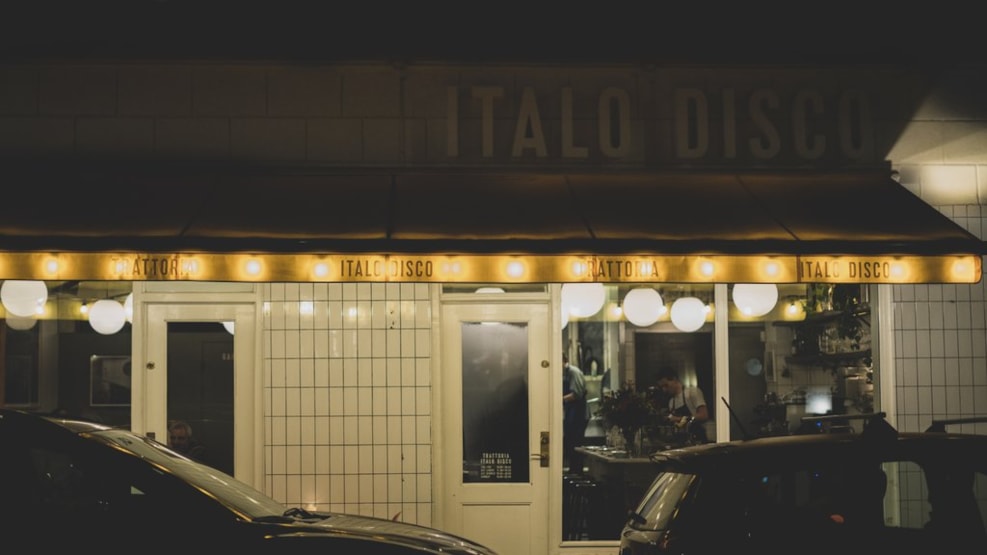 Italo Disco
Italian cuisine made with a mama's love, the freshest of fish and touch of Danish simplicity.
In the hip area of Vesterbro you'll find Italo Disco. A little Italian gem, which opposite its name, has nothing to do with dancing or disco music. With great love of fresh pasta, fresh ingredients and a fresh take on the classic Italian cuisine, Italo Disco offers you a tiny bit of Italy right here in Copenhagen.
The menu is everchanging, always suited the best ingredients of the season. They serve fresh fish and shellfish of the Danish seas, combined with only the best, Italian imported ingredients. Most days the menu offers 8-9 servings, differentiating from week to week or even day to day. All you'll know is that it's served with a great love of the classic Italian craftmanship. Visit them on a Sunday, and you'll get a smaller, but not less delightful, menu based on a mission of minimizing food waste.