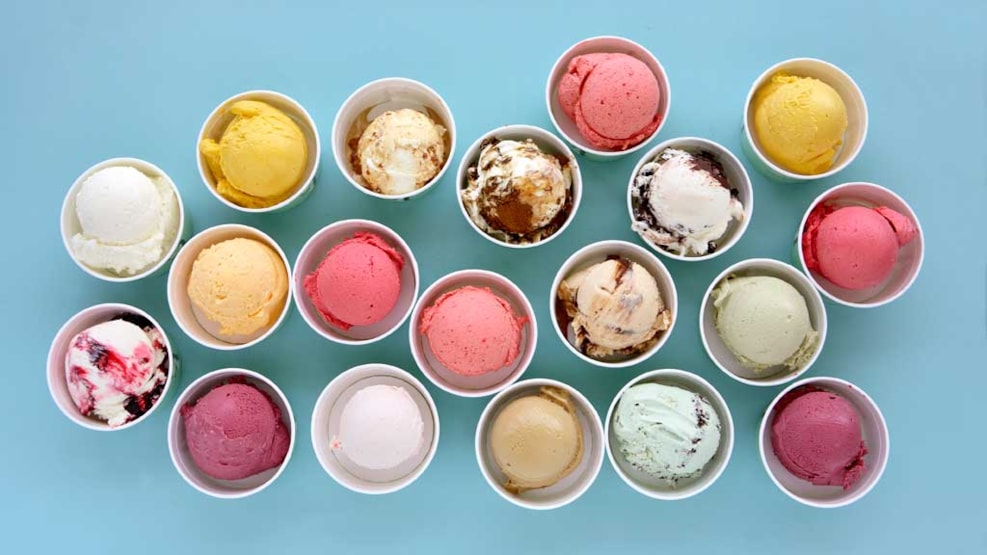 Ismageriet
Ismageriet in Amager and suburbian Søborg offers freshly made Italian ice cream produced in small amounts throughout the day in the back of the small, charming ice cream shop.
Outside, you can enjoy your ice cream on the south-facing terrace, which is furnished with classic Brunswick bowling benches. Sometimes it gets very busy in the little ice cream shop, and the queue may be long. But it is always worth the wait.
The ice cream is milk based, light, creamy and tasty. The flavours vary during the year depending on what is in season, but you will always find classics like chocolate, nougat, amarena cherry, pistachio and coconut.
Fresh (dairy-free and vegan) sorbets made with fresh-picked berries and fruits from Amager Fælled and the many surrounding gardens.
The ice cream comes in waffles, cups, big boxes and impressive ice cream cakes, which are guaranteed to turn heads for any occasion, birthdays or New Year celebrations.
Quality ice cream all year round
In autumn a slightly heavier Bailey-flavoured ice cream makes its way to the front of the shop. And in the weeks leading up to New Year, you can find a champagne sorbet - made from dry cava.
Ismageriet's ice cream is not only made with organic milk. The dark chocolate is also organic and fair trade. And the other ingredients contain a low body fat percentage and as few additives as possible.