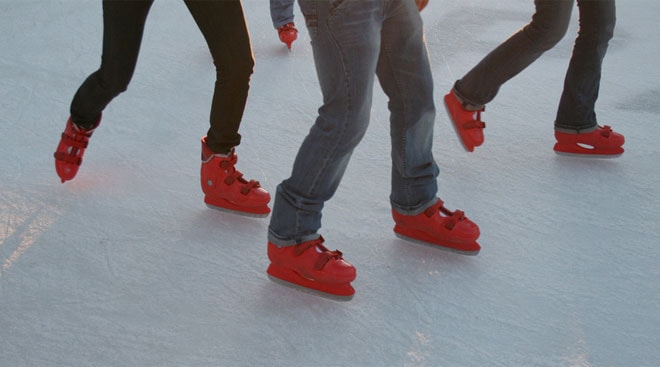 The ice rink Østre Skøjtehal
Østre ice skating rink is a new indoor rink on Østerbro in Copenhagen, offering fun and games on ice.

The ice skating rink has previously been located on Lyngbyvej 10, but has moved permanently to the new address on Sionsgade close to Østre Gasværk. 

The rink offers fun and games on the ice for everyone, but is also used for ice hockey and ice skating by Copenhagen Skating Association as well as Copenhagen Skating Club.

Rent skates

You can only rent ice hockey skates at the rink. It costs DKK 35 for adults and DKK 30 for children under the age of 16.