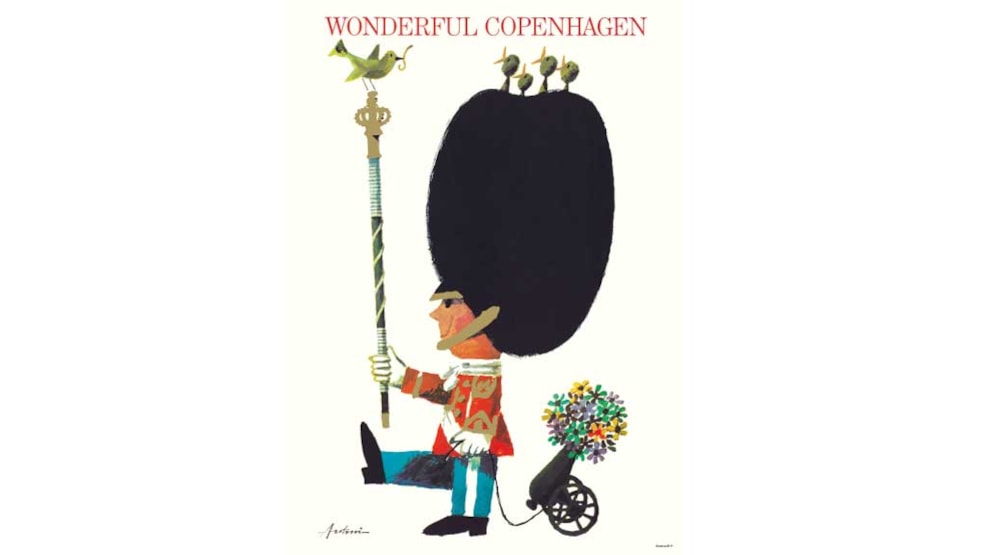 Ib Antoni
The poster artist Ib Antoni died in 1973, but his beloved artwork is alive and well. As a poster artist Ib Antoni was loved and known not only in Denmark, but also in other parts of the world.
Ib Antoni's Royal Danish Ballet Dancer, Royal Danish Guard, The Mermaid and Tivoli Copenhagen poster have delighted and amused countless. His artwork contains both charm and humanity.
Ib Antoni drew over 300 posters in his 20-year career. Copenhagen was the city, which Ib Antoni was most confortable in, and in 1967 when the city's tourist board asked him to draw a draft for a poster, The Royal Danish Guard was born - an image which for many years has been synonymous with Copenhagen and Denmark abroad and at home.
Antoni's version of The Little Mermaid followed, amusement park Bakken was presented with a lovely balloon man, and for Tivoli Gardens' 125th anniversary, he designed the famous Tivoli poster.
Ib Antoni's posters can be purchased in Copenhagen Visitor's Service on Vesterbrogade 4A, Artposters' shop in Gothersgade in central Copenhagen or online via ibantoni.com. The artist's designs are available in many different formats, and also as magnets, postcards, etc.