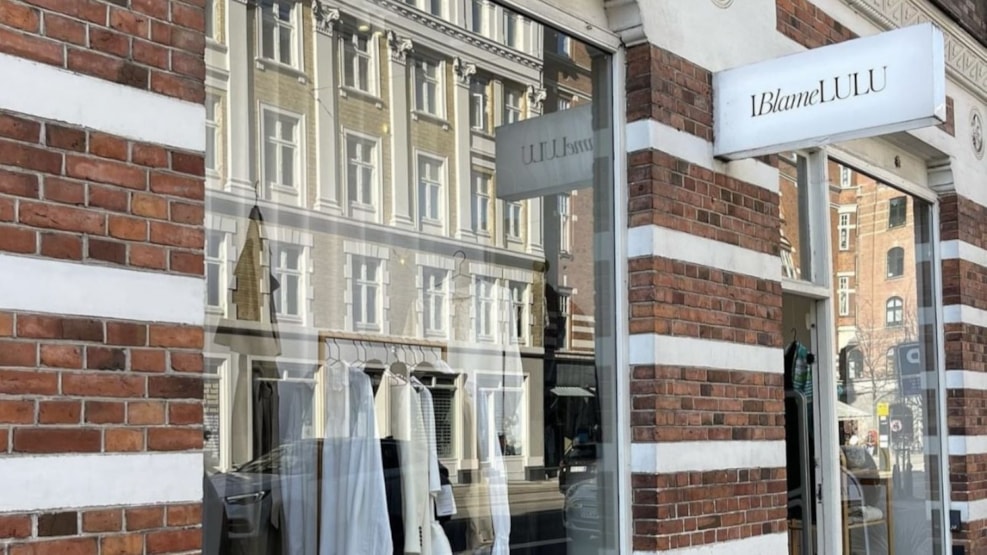 I Blame LULU
Treat yourself to high-end, second-hand clothing at Frederiksberg's luxury goods store, as well as its own unique brand collection.
I Blame LULU is a high-end second hand store, as well as an online store. It sells pre-owned luxury goods in addition to its own label, named after the brand. 
I Blame LULU strives to offer customers a carefully selected collection of well-maintained and timeless pieces. Despite having been part of someone else's wardrobe, the store believes that well taken-care-of, preloved items have many more years to be worn and loved. 
Here the emphasis is on quality and maintaining a circular economy, as counterpart to the concept of fast fashion. For the very same reason, I Blame LULU doesn't compromise the quality or aesthetic of its own private label, which is made from high quality Italian textiles. 
I Blame LULU prides itself on attracting many sellers, because it has a loyal clientele that regularly visits its store, where all items are showcased in the best way possible. The store also takes care of all customer handling and marketing to sell products the fastest way possible. 
Here you can make all sorts of established and respected luxury brands at reasonable prices. Labels include Dior, Hermés, Louis Vuitton and Gucci to name only a few. Ready to wear items range from outerwear and blazers to dresses and swimwear, as well as shoes, wallets, bags and other accessories. So what are you waiting for, come down for some very stylish bargains!