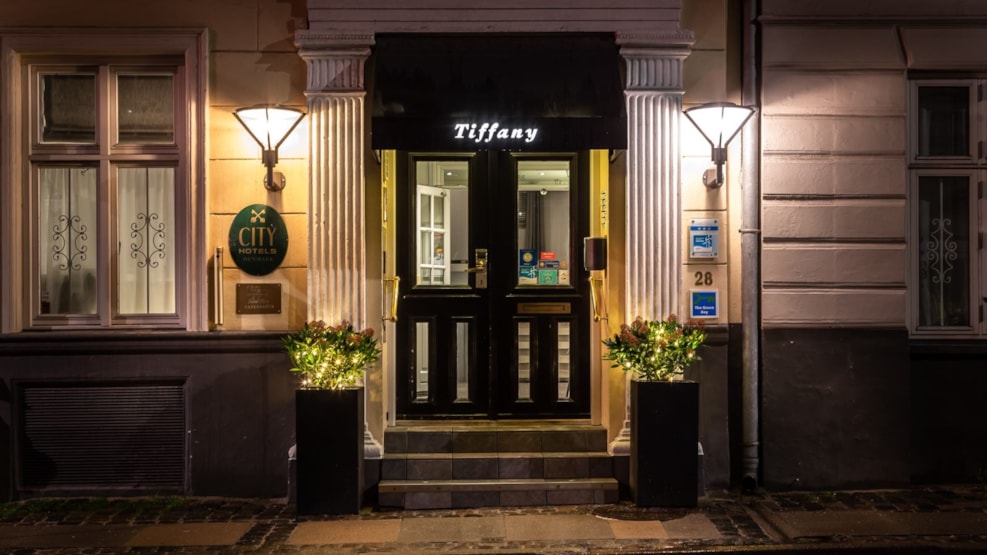 Hotel Tiffany
Classic, cosy boutique hotel within walking distance of Copenhagen's landmarks
Hotel Tiffany is a boutique hotel with just 50 metres from Central Station. The hotel is located in a quiet neighbourhood in the centre of Copenhagen with true Vesterbro style and cultural offerings. It is close to the city's many excellent cafés, restaurants, shops and attractions. There is access to a green courtyard with a playground and an outside smoking area. The hotel makes an extra effort to protect the environment and is supplied with climate-friendly windmill energy.
Free Wi-Fi is available throughout the hotel and it is possible to use the hotel's internet cafe during reception hours with free coffee, tea and iced water. Please note that the reception is open from 8am to 8pm, but you can access the hotel 24 hours a day with the hotel's electronic key card.
If you are hosting a meeting, the hotel has a meeting room available for up to 4 people.

Breakfast can be booked on reservation or purchased on arrival and consists of Nespresso coffee, tea, juice, rolls, pastries, yoghurt, butter, jam, cheeses and fruit. Breakfast is served in the room as the hotel does not have a restaurant. Bread rolls and pastries are left on the door at 8am.