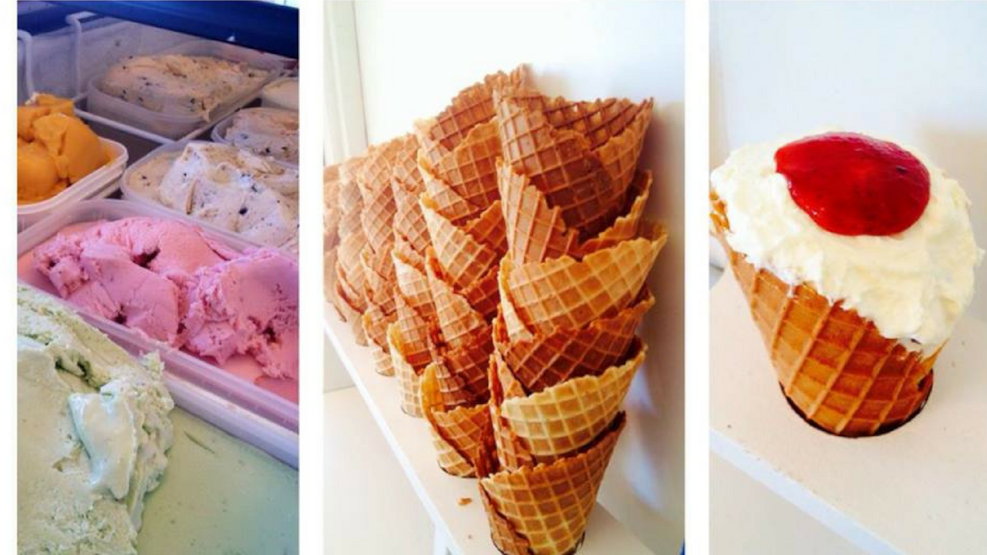 Hornbæk Is - Iskagehuset
This local ice cream parlour in Hornbæk is the perfect place to stop by for ice cream, frozen desserts and homemade waffles with whipped cream. 
For a country not known for hot weather, Denmark loves its ice cream, with many fantastic boutique ice cream parlours scattered across the country. This is especially true in coastal towns and Hornbæk Is is no exception. 
Located near the very northernmost point of Zealand, Hornbæk Is is tucked away down a residential street. It's small but perfectly formed, it is open every day during the summer months. There is limited parking, so your best bet is to get there on foot or by bike. But it's worth hunting down because the ice cream on offer is out of this world. 
Expect all the traditional flavours you know and love, freshly made and with  natural ingredients. Hornbæk Is also makes fantastic homemade waffles which are just the perfect partner to any ice cream - especially when you add whipped cream. 
There is very limited seating inside, so this really is a stop-and-buy kind of place before you head on your way, but you'll be so glad you did make that stop. So take your sweet treats with you as it's just a short walk down the street to Hornbæk Harbour and the sea where you can sit, enjoy your ice cream and take in the view.