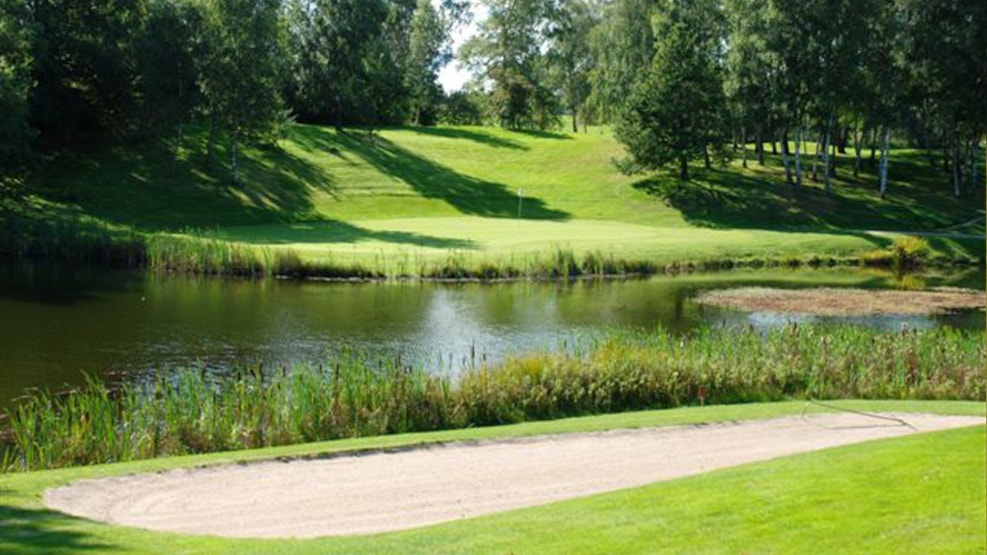 Hornbæk Golfclub
Hornbæk Golf Club lies sunning itself between lakes Esrum and Gurre by Horserød Hegn. No matter which way you come the last stretch to the club is a lovely voyage in decreasing speed and away from the busy everyday life. Guests are very welcome at the club, which includes a beautiful golf course with an 18 holes champion's course and training areas, a restaurant, and a pro shop.
Visit our restaurant "InGOLF" before or after your round. Here you may enjoy a meal (and the best coffee in North Zealand) accompanied by a lively debate on the many strokes of the day.
Our pro shop "Shoppen" offers equipment and training lessons and rents out buggies and trolleys. Call the golf pro, Ulrik Marcher, at +45 49 75 95 72 for more information.
User comments:
To exemplify the satisfaction of our users we pass on the comments of 6 golfers, who recently visited Hornbæk Golfklub:
"We just wish to report back to you that we enjoyed a super tour of golfing at Hornbæk and Gilleleje golf courses. Everything fell into place with the courses – we were impressed to have our scorecards and everything ready and waiting – and the overnight stay was excellent, everything in perfect order. The people we met were very forthcoming and friendly, which is wonderful.
Thanks for a really lovely experience. We wish we had more time, and we hope to come back soon – but indeed we will recommend you warmly to others."
See drone footage of each hole here
You are very welcome to visit us and play a round of golf on our lovely course – you can book a playthrough on +45 49 75 95 70 between 8 a.m. and 4 p.m.
Heartily welcome to Hornbæk Golfklub