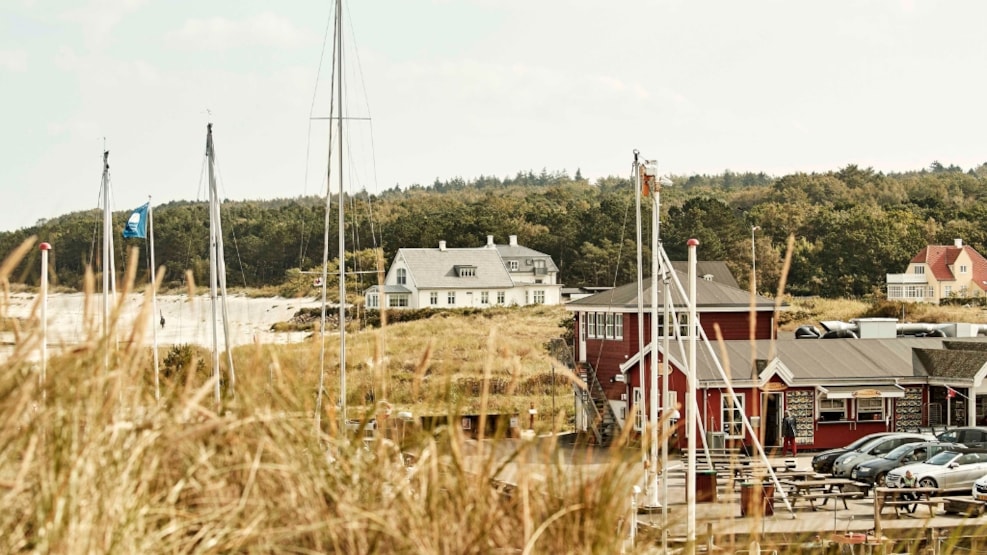 Hornbæk beach
The largest and most visited beach on the coast of North Zealand
This is mainly due to the good quality: A wide beach with fine sand and good water quality, sheltering dunes in the backdrop and the safe swimming for children and adults. The beach is equipped with two lifeguard stations in the beach area west of Hornbæk harbour from Midsummer's Day to 14 August.
Facilities
On the beach just east of Hornbæk harbour, you find a great beach playground and barbecue area.
Handicap facilities
Parking. A paved path from the parking area to the waterline. Toilet at the beach and the harbour.